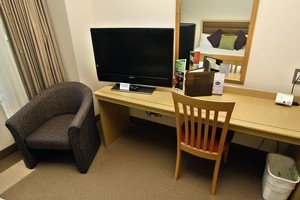 Visitors may find themselves forking out up to $1500 for one night in a hotel room during the Rugby World Cup, despite Auckland Tourism's warning that price-gouging could harm New Zealand's tourism reputation.
A Herald survey of hotels, motels and backpackers in Auckland found that all but six of the 91 that responded are increasing their prices for the cup.
The survey compared prices for last Saturday - June 18 - with September 24, the date of the All Blacks vs France match, and October 23, when the final will be played. Of the 91 places that provided costs for either or both dates, 83 will charge more for September 24, and 57 are increasing their prices for the final.
Do you think Rugby World Cup visitors will be exploited? Here is the latest selection of Your Views: