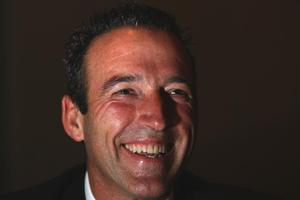 New Zealand's richest man, Graeme Hart, wants to raise US$1.75 billion ($2.5 billion) to fund a second reshuffle of his global packaging empire within eight months.
Hart, estimated to be worth US$5.3 billion by Forbes, has revealed plans for his Reynolds Group to acquire US firm Evergreen Packaging and Carter Holt Harvey's Whakatane Mill.
Hart is the ultimate owner of all of the businesses. The deal would see Reynolds' debt hit $8.36 billion - a level that would exceed its present $7.76 billion in equity invested in the business.
The move follows Hart's decision in October to allow Reynolds' subsidiary company, Beverage Packaging, to buy plastic and foil food wrap maker Reynolds Consumer Products and bottle-cap producer Closure Systems International for US$3 billion from his Rank Group.
That deal was funded through US$2 billion and €700 million of senior secured debt, €116 million cash and €500 million of equity.
Known as a master of leveraged buy-outs, Hart typically buys poorly performing businesses and turns them around before selling them off.
Rumours have circulated since February of Hart's plans to sell part or all of his packaging empire in a sharemarket float.
Yesterday his Auckland office said he had no comment to make on the proposed acquisitions.
The company said the debt raising would be guaranteed by Reynolds Group Holdings and certain of its subsidiaries as well as members of the Evergreen Packaging group of companies.
But financial results released at the end of March show Reynolds Group Holdings made a profit of just €11 million in the 2009 year for its continuing operations.
That was an improvement on the previous financial year when it made a loss of €158 million. At the same time the company's revenue has grown from €2.67 billion to €2.82 billion.
The report also notes Reynolds had €973.6 million in variable rate debt, meaning an increase in interest rates could increase the cost of servicing the debt and "could materially reduce our profitability and adversely affect our ability to meet our obligations under the notes".