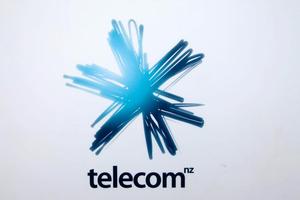 Telecom's credit rating has been cut by international credit rating agency Fitch and further cuts have not been ruled out.
Fitch yesterday downgraded Telecom from A to A- following the company's revision of its earnings guidance this week.
Telecom said earnings before interest, tax, depreciation and amortisation (ebitda) in the next financial year would be between $1.72 billion and $1.78 billion - around $100 million less than what it was expecting - with the lower growth to continue through the next two years.
Fitch said a further downgrade could be triggered by regulatory intervention that would weaken cash generation, including the possible structural separation of the company's assets.
Chief executive Paul Reynolds said on Thursday Telecom was considering a full range of options including "new structures and new companies" to compete in the new environment created by the Government-backed fibre network.
As it stands, the Government's fibre proposal could exclude Telecom while it retains its retail arm.
Structural separation - spinning out its network assets - could be an option to take part in a Government-backed fibre build-out.
Industry analyst Guy Hallwright of Forsyth Barr said structural separation appears to be an option again because the incremental cost may no longer be prohibitive.
"When that original decision not to structurally separate was made, we didn't have the Government's fibre plan," said Hallwright.
"The Government's fibre plan means structural separation is going to be imposed on the industry. They are not going to separate compulsorily Telecom's network, but if you've got a structurally separated network out there with open access to it, which is the fibre network, then basically all the benefits to competitors of using a structurally separated network are already there.
"The rationale for Telecom not to structurally separate is much weaker."
Telecom might have some strong incentives to consider structural separation if the choice came down to getting some value out of its current network investment by participating in the national fibre network or seeing it become worthless as competitors built alternative fibre networks.
With the first sod not expected to be turned until the beginning of next year, Hallwright said the financial impacts would not flow through to Telecom's earnings until 2013.