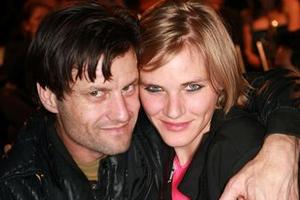 The co-founder of Kiwi style bible Pavement is vowing to fight back from bankruptcy proceedings.
Glenn Hunt, who was art director on the cutting edge and controversial magazine, has had bankruptcy proceedings launched against him by MH Publications.
They relate to a $31,238 debt for printing the first edition of Hunt's latest fashion publishing venture, 1AM magazine, whose first parent company is in liquidation.
It's a long fall for a man who once rubbed shoulders with supermodel Kate Moss at a party in Paris and ran a high-end travel fashion magazine in New York called Wish You Were Here. Naomi Campbell was so impressed with Pavement she modelled for the cover free of charge.
When first contacted two weeks ago, Hunt said he was surprised to hear of the bankruptcy proceedings against him.
"I thought it was from another company, to be honest. I'll give them a call. Thanks for bringing it to my attention, actually."
A short time later he sent a text message that read: "Its glenn hunt here I've sorted it out with them Phew thanks for your call."
A representative of law firm Kevin McDonald & Associates confirmed an offer had been made to MH Publications but said it was rejected.
This week Hunt, who is still a regular at A-List events with his wife Amanda, said he was working hard to pay off his debts and wasn't giving up.
He said 1AM had struggled as a result of the recession, which made it harder to get advertising, and printers were more hardline on late bills.
"It's never been my intention to run away from my debts. I'm a hard worker and I have been busting my arse to get things worked out. I am a victim of the times."
He sold his home last year but the sale wasn't enough to cover his debts.
If declared bankrupt Hunt said he would continue raising the money to pay off his debts and would apply to have the bankruptcy annulled.
Wish Publishing, which was trading as 1AM, has been in liquidation since May last year. An initial report by liquidators PriceWaterhouseCoopers revealed no immediate assets.
The magazine is up and running again after Hunt bought the brand and trademark from the liquidators. It is now run by his wife's company, Je Suis.
While largely based online, a print edition was given away free with a music magazine last month in what Hunt called a taster to the website.
Wish was placed into liquidation after an application by PMP Maxum Ltd, a second company out of pocket after printing 1AM.
Hunt said he was not the sort of guy who racked up bills with one printer and moved to the next one.
"I'm in a position where I haven't been able to get out of financial problems yet, but I am working on it and I do intend to pay."