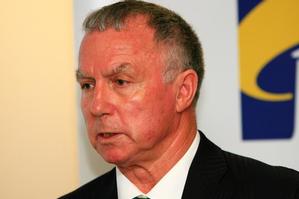 Insurer Tower says it will stand behind policies issued through ANZ or National Bank, after claims that around 110,000 people could be left without cover if Tower is prevented by the bank from renewing the policies.
A long-standing arrangement between Tower and ANZ National, under which Tower issued general insurance policies under the bank brands, has ended up in the Court of Appeal.
The agreement ended last year, and now the bank and Tower are fighting over the customers, who pay about $70 million a year in premiums.
ANZ claimed Tower could not renew the policies when they were due for annual renewal, and wanted customers to sign up with Vero instead.
Tower lawyer Campbell Walker said in court that ANZ National's suggestion it could underwrite the policies itself in the interim, or stop renewing Tower policies, could leave 110,000 people uninsured unless they found cover with a new insurer, The Dominion Post reported yesterday.
The court has reserved its decision.
Tower group managing director Rob Flannagan said yesterday Tower stood behind its direct policies and those that had been issued through the ANZ and National banks.
"Tower will continue to renew all policies as they become due and will accept and process claims in the normal course of business," Mr Flannagan said.
"Tower hopes for a speedy resolution of the dispute between the parties. In the meantime, it is business as usual."
In 2008, Tower said it was making an underwriting loss on the business.
- NZPA