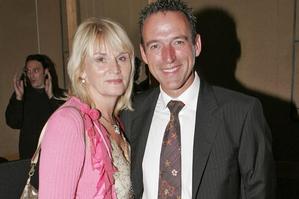 Graeme Hart has retained his place as Australasia's richest man despite slipping down the world rankings in the Forbes Billionaires list.
Mr Hart, a packaging magnate and "master of the leveraged buyout", has dropped 43 places to rank 144th on the magazine's list.
Although his net worth has increased from US$4.5 billion ($6.4 billion) to US$5.3 billion, exchange rate changes have seen his wealth in NZ dollar terms slip from $8.7 billion to $7.5 billion.
The Forbes list is topped this year by self-made Mexican telecom tycoon Carlos Slim Helu, with US$53.5 billion.
Media-shy Mr Hart, 54, shares his ranking with designer Giorgio Armani. The wealthiest Australian is mining baron Andrew Forrest on US$4.1 billion.
Mr Hart has turned his Rank Group into a packaging empire, buying up Carter Holt Harvey, Swiss packager SIG, Alcoa's former packaging unit and a North Carolina paper mill.
Mr Hart's assets include a $20 million clifftop mansion in Glendowie, Auckland, a homestead in Church Bay, Waiheke, and a 58m superyacht called Ulysses, worth about $124 million.
The boat has seven staterooms to accommodate 14 guests, plus nine crew.
Mr Hart and wife Robyn bought the Glendowie land for $930,000 in 1993.
The house, which contains the main house, guest quarters, summer house, sleepout, pool, tennis court and spa, has annual rates of about $44,000.
The other New Zealanders on the Forbes list are brothers Christopher and Richard Chandler.
The sons of a beekeeper, they began their road to riches by investing money from the sale of their mother's Hamilton retail store in Hong Kong real estate.
Christopher Chandler remains on US$1 billion and has slipped from 701 to 937 but Richard Chandler has more than trebled his net worth to US$3.1 billion and climbed to 307th place.
Forbes magazine reports Christopher, who lives in Dubai, started dumping investments in India last year while Richard, who lives in Singapore, has invested in Russian and Indian banks.
There are 1011 billionaires in the world in 2010, up from 793 last year. Of those 89 are women, up from 72 in 2009.
They have an average net worth of US$3.5 billion, up $500 million in 12 months.
US billionaires account for 40 per cent of the tally, down from 45 per cent a year ago.
China (including Hong Kong) has the most billionaires outside the US, with 89.

World's billionaires

Top five

Rank – Name - Citizen – Age – Fortune (US$)

1 Carlos Slim Helu, Mexico, 70, $53.5b

2 Bill Gates, US, 54, $53b

3 Warren Buffett, US, 79, $47b

4 Mukesh Ambani, India, 52, $29b

5 Lakshmi Mittal, India, 59, $28.7b

Famous names

6 Larry Ellison, US, 65, $28b

23 M. Bloomberg, US, 68, $18b

50 R. Abramovich, Russia, 43, $11.2b

117 Rupert Murdoch, US, 79, $6.3

144 Giorgio Armani, Italy, 75, $5.3b

144 Graeme Hart, NZ, 54, $5.3b

154 David Geffen, US, 67, $5b

212 Richard Branson, UK, 59, $4b

212 Mark Zuckerberg, US, 25, $4b

316 George Lucas, US, 65, $3b

316 Steven Spielberg, US, 63, $3b

400 Malcolm Glazer, US, 81, $2.4b

400 Oprah Winfrey, US, 56, $2.4b

488 Donald Trump, US, 63, $2b

937 J.K. Rowling, UK, 44, $1b