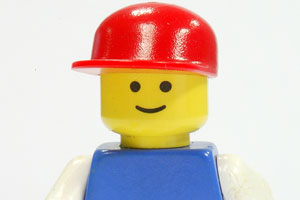 Not every child in the world is obsessed with hi-tech games consoles to the exclusion of more traditional toys.
Lego yesterday revealed soaring profits for last year, driven by a combination of the old and the new: its more modern Star Wars range and its classic products.
Although Star Wars itself was released in 1977, more recent prequels have captured the imagination once more, and Lego has been cashing in.
Marko Ilincic, the managing director of Lego UK and Ireland, said: "What is really fuelling the interest in Star Wars is the Clone Wars series on Sky." He also attributes a 28 per cent surge in UK sales to strong sales of its classic Lego City products.
"The two key themes were Star Wars and Lego City, which is a classic range such as police stations and fire engines," said Ilincic.
Lego has delivered blistering growth over the past two years of the downturn, as consumers have reverted back to trusted brands.
"It's still a tough time for the market but the current trend for nostalgic toys and public demand for brands they know has meant that we've fared well," added Ilincic. "Our classic product lines continue to drive sales, whilst the introduction of Lego board games has helped fuel growth further."
For 2009 as a whole, Lego's pre-tax profits were up by 56 per cent to $NZ766m. Group sales jumped by 22 per cent to $3.06bn.
Ilincic said that Lego had kept up the pressure on rivals by ramping up its advertising spend last year. "We increased our TV advertising by 36 per cent and yet total toy advertising spend decreased by 30 per cent."
One of its most popular was the animated "kipper" advertisement, which last aired in 1982. "It is as relevant today as it was then. We reran the adult advertisement, as part of our nostalgia campaign, and the response from adults was great," said Ilincic.
He added that UK sales in 2010 are already ahead of the same period last year.
"I think we are seeing confidence returning, which we are hearing from our retailers. The words they are using are `cautious optimism' this year. What we are seeing from Lego, even though Christmas has passed, is that people are still buying the big Lego sets, and they don't seem to be as concerned about spending on their children in the first quarter as they were this time last year."
Based on the strong start to the year, Ilincic forecast double-digit sales growth for Lego UK and Ireland in 2010.
In 2009, Lego grew its market share from 3.3 per cent to 4.6 per cent, making it the UK's third-largest toy manufacturer, behind Mattel and market leader Hasbro.
While Lego has forecast further sales growth, it expects "continued stagnation" in the global toy market.
Last year, Lego introduced board games for the first time in Britain and German-speaking countries, but after sales beat expectations it will release them in North America and across Europe in 2010. The toy manufacturer said it had completed the "in-sourcing of production" and now produces the majority of products in its own factories in Denmark, the Czech Republic, Hungary and Mexico.
Ilincic said it was too early to confirm whether Lego would put up prices this year. "It is not something we want to do."
THE INDEPENDENT