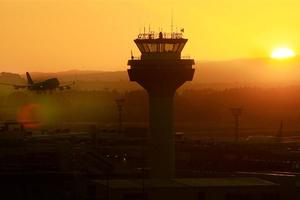 Auckland International Airport's half year net profit rose 4.7 per cent to $54 million, when effects of previous property valuation changes are excluded, as passenger numbers rose but aircraft movements fell.
Total revenue dropped 0.6 per cent to $182.9m in the six months to December, compared to a year earlier, largely as a result of a modest fall in retail revenue, the company said today.
Total retail earnings were affected by the return to a dual operator model for the duty free business, and disruption due to departure area construction work.
Aeronautical revenue remained broadly consistent, as reduced aircraft movement and the use of smaller aircraft by the airlines resulted in lower airfield income, while the passenger service charge rose due to a price increase together with the small increase in passenger volumes.
Passenger numbers were up 2.3 per cent to 6.78m, driven by rises on trans-Tasman routes and growth in domestic travel passenger numbers, while total aircraft movements fell 2.9 per cent, Auckland Airport said.
Operating earnings before interest, tax and depreciation was flat at $138.8m.
When the $41.8m reduction in the fair value of the company's investment properties during the previous reporting reported were taken into account, the bottom line net profit of $54m was about 450 per cent up on the six months to December 2008.
An unchanged fully imputed dividend of 3.75c per share is to be paid.
Auckland Airport chief executive Simon Moutter said signs were being seen of a recovery in travel demand, with the October-December quarter in particular showing consistent growth in the airport's monthly passenger numbers on the back of increased tourism industry activity.
"As a result, we believe stability and confidence is slowly but surely returning to the New Zealand travel market."
International passenger volume was by far the airport's most important value driver, said Moutter.
During the six months to December international passenger numbers at Auckland Airport, excluding transits, rose 1.4 per cent, reflecting competitive airfares and increased availability of seats, the airport said.
Trans-Tasman growth has been offset by the pressure on long-haul travel, which was affected by the global economic downturn and the legacy of swine flu concerns earlier in 2009.
In January, Auckland Airport bought 24.55 per cent of Cairns and Mackay airports in North Queensland.
Moutter said the major redevelopment of Auckland Airport's departures area was on target, with the first stage involving a refreshed dining area and new shopping options now complete. Several major property development projects are also under way.
In the longer term, the goal was to grow international passengers at a rate significantly higher than the historical average, the airport said.
In the shorter term, passenger volume expectations were improving but were still hard to forecast accurately.
The second quarter for the 2009/10 financial year offered solid evidence of a market recovery and with passenger volumes in the year-to-date surpassing the previous high case assumption, the company said it had good reasons for increased confidence.
For the full 2010 financial year the company now expected net profit after tax, excluding any fair value changes and other one-off items, to be in the range of $100m to $105m, and capital spending to remain in the $60m to $65m range.
- NZPA