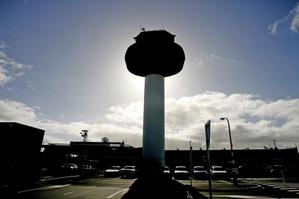 The New Zealand Superannuation Fund went backwards last month when it was hit hard by fluctuations in the New Zealand dollar.
The fund, set up by the previous Labour Government to help pay for the future costs of retiring New Zealanders, lost $319 million, or 1.97 per cent, in January, dropping down to $15.65 billion.
A large part of the loss was a $267.9 million hit on its foreign currency hedging. The fund sets this up because more than 70 per cent of its money is invested overseas.
A spokesman for the fund said the hedging hit had come because of a lot of fluctuations in currencies.
The weak performance was not enough to dent the recovery of the fund during the past year.
Since July it has grown 15.08 per cent and since its launch in 2003 the fund has earned $2.12 billion.
But its performance remains 0.43 per cent behind where it could have been if the money was invested in Treasury bills after the global financial crisis hit the fund hard.
The fund remains keen on infrastructure. Its largest single listed company investment in New Zealand is Auckland International Airport, in which it owns a 10.11 per cent stake.
Globally, its largest shareholding is in Swiss airport Flughafen Zuerich, in which it has a 5.05 per cent stake.
The Super Fund is also understood to be weeks away from signing a joint deal with Infratil to buy the New Zealand assets of Shell.
The deal, expected to be worth between $700 million and $1 billion, was due to be completed by Christmas, but it has been delayed while the parties work out the details.
NZ HOLDINGS
Top five Super Fund holdings in New Zealand listed companies:
* Auckland Airport: $239.6m
* Fletcher Building: $145.7m
* Telecom: $111m
* Contact Energy: $103m
* SkyCity: $61.9m