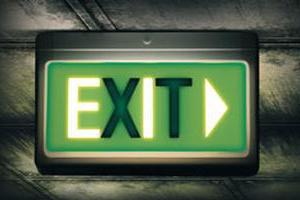 Telecoms rivals Vodafone and Two Degrees are launching offers specifically for disgruntled Telecom users in light of recurring disruptions to Telecom's XT network.
Vodafone New Zealand is offering Telecom customers on either XT mobile or the CDMA handsets when they move networks. Vodafone's head of corporate communications Paul Brislen says the switch has been with predominantly business clients.
"Especially in the South Island, in the eye of the storm. Telecom's always had a hold on South Island customers because of the CDMA coverage. Now that Telecom's saying you have to switch to 3G they're saying 'we're done'."
Brislen says the ongoing disruptions should mean Telecom customers are able to make the switch without paying exorbitant cancellation fees.
"That says to me that you can give them back the phone and say I'm off."
Tomorrow Telecom and Vodafone's low cost rival 2degrees will begin matching the $10 compensation package offered to Telecom customers in January who switch their 027 numbers to the network. Since launching in August last year 55,000 Telecom and Vodafone numbers have been switched over to the new network.
2degrees head of corporate communications Bryony Hilless says she hopes that will continue. In a statement earlier this month, 2degrees chief executive Eric Hertz said it was only the beginning of the growth.
"It's going to be an exciting time ahead for customers, we've only just begun."
2degrees, unlike Telecom and Vodafone, is unable to deliver 3G services over its network. But the company has still managed to establish itself as a competitor in the market by focussing on prepaid customers.
This week 2degrees regulatory and commercial manager Bill McCabe called the New Zealand telecommunications market an uneven playing field and said that regulation would help ease New Zealand consumers.