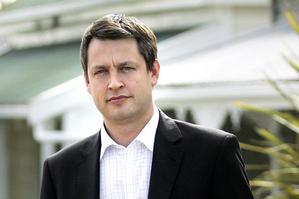 The cost of buying life insurance could rise by as much as 25 per cent this year because of changes to the way it is taxed, the insurance industry body has warned.
Vance Arkinstall, chief executive of the Investment Savings and Insurance Association, said some insurance companies had already begun to raise prices in preparation for the July 1 tax changes which will immediately come into force for any new policies.
"We have estimated the impact of tax will vary between companies. We have suggested the premiums will rise by 20 to 25 per cent."
Arkinstall said the tax changes were being introduced to reflect the shift in types of products sold.
In the past it had mainly been life insurance and savings type products wrapped into one but there had been a shift towards risk products to cover events such as being able to pay a mortgage if a person died.
"In the past risk products didn't get taxed. But that has now changed and unfortunately that gets passed on to the consumer."
Arkinstall said some companies would absorb part of the increase but margins were too tight for the industry to take in all of the cost.
"The margins in the insurance market are not as great as many people think."
In the past there had been a perception that life insurance companies were a "licence to print money" but there was huge competition now, particularly on the sales side, and companies had to pay high commissions to sell their products.
The change from a mutualised industry to corporations also meant companies were under pressure to pay dividends to shareholders.
"The capacity to absorb increases is very limited," Arkinstall said.
David Drillien, head of marketing at ASB Bank-owned Sovereign, New Zealand's largest life insurer, said there was no doubt the changes would affect the profitability of life insurance companies by many millions of dollars.
But it was up to individual companies how they dealt with the change and he believed an across-the-board rise of 25 per cent would be unlikely.
Drillien said companies had three choices - they could absorb the cost increases themselves, cut commissions paid to salespeople or increase the price for consumers. "We haven't decided what we are going to do as yet - it's a bit of a delicate balancing act."
Drillien would not put a figure on how much he believed prices would increase on average across the industry but said it could result in a two-tier market as those with existing policies continued to stay low for the next five years under a grandfathering regime and new buyers had to pay the full whack.
Some life-insurance holders could get caught out if they cancelled and found it was more expensive to set up policies in the future, he warned.
AMP general manager of marketing and distribution Blair Vernon said AMP had already begun preparing for the change and had raised rates by between 8 per cent and 12 per cent over the past 18 months to help cover the cost increase.
But the company was undecided whether it would have to make any further increases. "At the moment we don't have any firm plans."
Vernon said there was a high degree of uncertainty in the market and insurance companies were closely watching their competitors to see how the tax changes would flow through the industry.