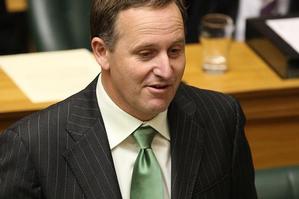 The Government's response to the Capital Markets Development Taskforce report will come "in the next week or so", Prime Minister John Key said yesterday.
In his speech to Parliament yesterday Key noted the challenges New Zealand businesses faced in raising capital to fund growth had increased since the global financial crisis.
Those challenges were the flipside of a high level of investor uncertainty as "a number of people lost money in investments they were poorly advised on or knew little about".
"The Government will be focusing this year on ways to promote investment in capital markets while also strengthening protection for investors. We want New Zealanders from all walks of life to be able to invest their savings in productive businesses, either directly or through funds, with more confidence in the regulation of those capital markets, and with the knowledge they need to make informed choices. That is important if New Zealanders are to diversify away from their heavy reliance on property investment."
To that end the Government had considered the report of the Capital Market Development Taskforce, released in December, as a matter of priority.
Key also noted the taskforce's aspirational recommendations around establishing this country as a hub for the provision of back office functions for international funds management industry.
"The Government is keen to see if this or similar new industries could be developed here and we have asked officials to determine what steps we would need to take to make that a reality."