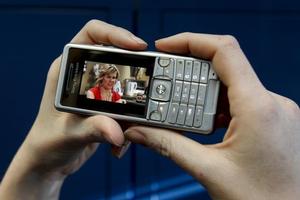 Some Telecom mobile customers are still experiencing problems after a massive outage today.
Customers south of Taupo had problems making and receiving phone calls, sending text messages and using broadband services after the 11am outage.
Telecom had hoped to have services restored by 1pm, but most customers had to wait until 4.30pm to be able to use their phones, with some South Island users waiting even longer.
It was the second major crash for the XT network in as many months.
Telecom chief executive Paul Reynolds tonight said the company was already working on improving the capacity and design of the network, which launched in May, and today commissioned an independent review.
Dr Reynolds said he was angry at the recent outages and apologised to customers.
He said he was "determined to be up front and open" with customers on the network's issues.
Telecommunications Users Association of New Zealand chief executive Ernie Newman told Radio New Zealand customers accepted a new network would have teething problems, but would have concerns over XT's reliability.
"The length of the recent outages is beyond what users can reasonably expect to put up with," Mr Newman said.
"Compensation is all very well but it's not the answer ... [our members] want some reassurance from Telecom that they know what is going wrong, that they've taken some steps to fix this so that it can't recur, and some information and detail as to why users can have confidence in the XT network."
- NZPA