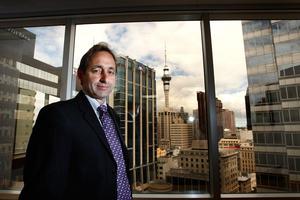 The New Zealand Super Fund has outsourced the management of part of its New Zealand share investment a year after bringing some of its managed funds in house.
The fund, set up in 2003 to help pay for the future cost of retiring Kiwis, yesterday appointed Milford Asset Management to manage some of its $16 billion pot of money.
Last February it dropped Brook Asset Management as its main New Zealand equities manager after the two founding fund managers, Paul Glass and Simon Botherway, left. In 2008 it also cut ties with Fisher Funds.
Brook managed about $260 million; Fisher looked after about $100 million.
A spokesman for the Super Fund would not say how much would be allocated to Milford or why it had chosen to outsource the management.
According to its website the Super Fund employs active fund managers only where it believes the manager can provide a better return than a selected benchmark. Milford will have to beat the performance of the NZX-50 Capped Index.
Milford executive director Anthony Quirk said the company had been in talks with the Super Fund for close to 18 months and he was thrilled with the appointment.
He said managing the taxpayer-funded money would add an extra layer of public accountability but Milford had always respected the fact that it managed money belonging to others.
The money will be managed specifically by Graeme Thomas - the firm's wholesale manager.
The fund also outsources management to AMP Capital Investors, Pencarrow, Direct Capital and Morrison & Co.