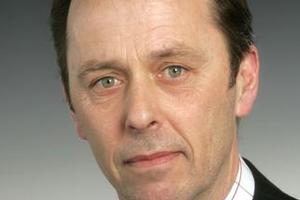 Is the Mackenzie Basin a virgin dairy farming area? Actually, no it is not. In fact the Benmore Valley in the Mackenzie Basin already supports up to 7000 cows. So the concept of dairy farming there is not new and nor is the "loose housing" approach proposed, a farming technique even a major animal rights activist admits he has never seen.
But the shame about those who have formed strident views is that most are not giving the Resource Management Act (RMA) or due process a fair chance. In the week before submissions closed, there had been 2247 visits to the respective submission pages on Environment Canterbury's website. The telling statistic is that fewer than 5 per cent, 103, had visited the page containing information about the applications.
The Greens have seemingly turned on something designed to give them what they've demanded in terms of strict emissions and effluent management. But if due process ends in the negative then there will be no development. In writing this, due process demands people take the time to inform themselves of the facts instead of glibly submitting blind.
Submitting blind shows total disregard for due process and is one step down a very slippery slope.
While Federated Farmers wishes to see reform of the RMA, many of its provisions are sound, including the right for legitimate applications to be heard locally by experienced commissioners. Seemingly though, much of the concern is not about the concept of "loose housing" but its location.
The basis of the RMA is about managing the effects of activities rather than regulating the activities themselves. In other words, the RMA guides the location of activities and controls those activities that might result in unacceptable environmental impacts. RMA applications can be non-notified, where the consent application is deemed by a certain set of provisions in a plan to have minor effects, or notified, as the Mackenzie Basin applications have been.
The RMA and resulting hearings process is also quasi-judicial. This means the commissioners who assess these applications are performing a statutory function. That there has been overt negative political comment is worrisome. The Green Party is building up these applications with the most emotive of words.
Putting the location aspect aside as something for the commissioners, is "loose housing" a terrible corruption of the New Zealand "brand", as Dr Russel Norman MP, the Green Party co-leader makes it out to be? Not according to his colleague, Jeanette Fitzsimons MP. His former Green Party co-leader was so impressed when she saw a "herd home" in action, that Ms Fitzsimons entered the following words on her website about good farming stories: "I must admit I was prejudiced about herd homes before I saw this one - NZ is known for grazing its animals outside all year round - surely we don't want to coop them up in barns away from the light and the sun and the fresh grass? However now I'm a complete convert. The high roof is translucent and lets in lots of light. The overhanging sides are open so there is air movement through but rain and cold winds are kept out. The cows are free to move around, and there is fresh hay or silage under the eaves around the outside edges of the barn for them to feed at will. If I had any doubts about the animal welfare side of things, it was dispelled when I saw them waiting in the race to get back in again out of the rain."
There are a number of "loose housing" farms and these are held up by some regional councils as exemplars of best practice in effluent management. Council policy is pointing dairy farmers down this road. We will need standards and where better to start that process than benchmarking against the European Union's "organic production friendly" housing standard and guidance from the United States and Canada. Setting welfare standards for dairy cattle is why we have the National Animal Welfare Advisory Committee.
Yet we're not having an informed debate about what those standards could be. In fact, we're having the complete opposite led by those who ought to know better. It's no wonder many genuinely believe it will be 18,000 cows in one gargantuan barn and not 16 separate farms. That's why I just ask this - please give the applicants and the hearings commissioners all a fair go under the RMA.
Don Nicolson is president of Federated Farmers.