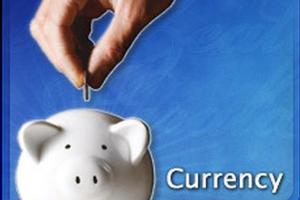 The New Zealand dollar pushed towards 73 US cents after the Reserve Bank brought forward its expectations for tighter monetary policy, stoking demand for the currency.
The kiwi surged 2.3 per cent against the greenback after the central bank Governor Alan Bollard said he might start removing stimulus around the middle of next year, and the regulator brought forward its timeline for increases in the 90-day bank bill to the June quarter from the December quarter.
Bollard told Parliamentarians yesterday the currency was still overvalued, and in an interview on Radio New Zealand said the markets had overreacted to his announcement. The Reserve Bank kept the official cash rate at a record-low 2.5 per cent.
"The kiwi added to the gains from the Reserve Bank's statement and was the big outperformer against all and sundry," said Philip Borkin, economist at ANZ National Bank.
The greenback "managed to add to its gains, so the strength in the kiwi can't be blamed on a weak US dollar this time."
The kiwi gained to 72.99 US cents from 72.84 cents yesterday and climbed to 65.32 on the trade-weighted index, or TWI, a measure of the currency against a basket of five partners, from 65.29.
It edged up to 64.28 yen from 64.23 yen yesterday and slipped to 79.45 Australian cents from 79.53 cents. It rose to 49.51 euro cents from 49.48 cents yesterday and increased to 44.81 pence from 44.70 pence.
Borkin said the currency may trade between 72.70 US cents and 73.40 cents today, and "may push a little bit higher."
China releases its official data today including retail sales, industrial production and the consumer price index, and will probably give Asian equity markets a lead today.
Borkin said the currency has had its "initial reaction to the domestic news," and will take its cues from offshore again.
Australian unemployment dropped to 5.7 per cent last month, and underpinned the gains in the kiwi dollar, while US continuing jobless claims dropped to 5.157 million, the lowest number since February.
The Bank of England and Swiss National Bank kept their respective benchmark interest rates on hold.
The BOE kept its quantitative easing programme unchanged, while the SNB said the Swiss economy is recovering though deflation risks are still a threat.