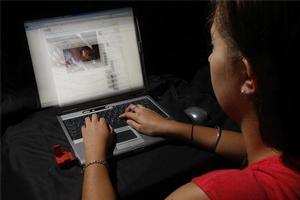 The Commerce Commission is warning business that their products must live up to their marketing hype after Telecom New Zealand Ltd was fined $500,000 in the Auckland District Court after pleading guilty to 17 charges of breaching the Fair Trading Act.
The charges relate to claims made in 2006 in advertising of Xtra's Go Large broadband plan, including that the plan offered "unlimited data usage and all the internet you can handle".
Telecom co-operated fully with the commission's investigation and has voluntarily paid around $8.4 million in compensation to about 97,000 affected customers. Telecom will pay a further $44,000 in reparation to 1700 eligible Go Large customers.
Telecom stopped offering the Go Large plan to new customers in February 2007.
"Telecom accepts and regrets that some of this advertising at the time was misleading.
We failed to adequately disclose various qualifications to our Go Large and Unleashed plans and we apologise for this," said Ralph Brayham, direct of home service at Telecom.
He said the company had made significant changes across its broadband portfolio and had learnt a number of lessons.
"We have tens of thousands of customers enjoying a new plan with no monthly data cap, called Big Time - and with that plan we have been clear in communicating the traffic management that applies to it," he said.
The commission launched an investigation following complaints from Xtra customers who found that the internet speed was constrained, in some cases to dial-up speed. Some customers also found that they experienced slower speeds on their new Go Large plan than on their previous plans.
The overall impression of the campaign was that the Go Large plan was unique in that it would offer unconstrained faster speeds and no data caps.
But disclaimers in the fine print outlined the possibility of constraints, which included a traffic management policy for use during peak times and for those using peer-to-peer applications, such as downloading music and movies.
The commission established that a change made in early December 2006 to how the Go Large plan was administered meant that the traffic management policy applied at all times and across all applications, not just to peer-to-peer traffic. This meant that in some cases customers were not experiencing unconstrained speeds.
"It is important that all relevant information is disclosed to consumers so that they can make informed decisions," said Graham Gill, the commission's fair trading manager in Auckland.
Businesses should ensure that their goods and services can live up to any marketing hype.
"In this case Telecom clearly failed to do so," said Gill.
In 2003, Telecom Mobile Ltd pleaded guilty to two charges of breaching the Fair Trading Act.
In 2005, the commission reached a settlement with Telecom Mobile after a billing fault and Telecom was also convicted under the Fair Trading Act for failure to disclose costs associated with an 0832 telephone information service.
In 2006 there was another conviction relating to a mobile phone deal and an out of court settlement for a billing fault.
In 2007 the commission warned Xtra over a marketing campaign and in 2009 Xtra was convicted under the Fair Trading Act.
- NZPA