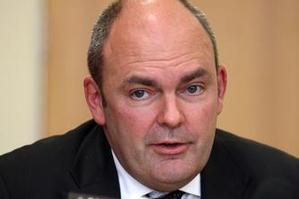 Telecom has an extra nine months to sort out key IT systems after Communications and IT Minister Steven Joyce granted it a waiver to its operational separation undertakings.
It is the second such waiver and some of the company's competitors are concerned the delays will snowball into wider delays to the separation.
Telecom spokesman Ian Bonnar said it was pleased to get the variation requested in August, which gives the company more time to split out computer systems holding confidential wholesale customer information.
Under the operational separation agreement, the details of telcos buying phone and internet services from Telecom Wholesale must not be revealed to its own retail business.
Feedback on Telecom's request ranged from support from TelstraClear through to outright opposition from infrastructure player Vector.
Vector in its submission said Telecom's inability to meet the original deadline was down to its own shortcomings and the company should not benefit to the detriment of other players in the market.
Vodafone queried how a company that could build its new XT mobile network on time could be in a position of not hitting an operation separation deadline, suggesting "non-separation" work programmes could have been deferred in order to meet separation targets.
The telco rival did acknowledge that if a deadline slippage needed to occur this particular undertaking had the least impact on Vodafone's business.
"This is on the basis that we understand that Telecom has comprehensive measures in place to protect our customer confidential information in the interim," said Vodafone head of fixed line regulatory David Diprose.
Bonnar said delivering on the undertakings commitments has been a priority for Telecom, coming second only to work necessary to maintain existing services.
"XT was built substantially a year ago so it was not a conflict when it comes to allocating technical resources to this programme," said Bonnar. "We requested this variation due to the complexity and congestion of multiple regulatory milestones, not due to congestion with any commercially driven objectives."
Joyce said progress on key undertakings would be closely monitored for timetable slippage by the Commerce Commission and the Independent Oversight Group, the company's internal watchdog.