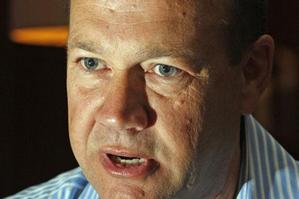 The Allied Farmers offer will be of obvious benefit to AFL and its subsidiary Allied Nationwide Finance, committing the Hanover investors to swap their future cash flow from Hanover repayments into AFL ordinary shares, massively recaptilising AFL.
It is the current and future value of these shares that is unknown, and will only be known when the loan book collections are finalised.
Allied Farmers existing shareholders are protected, ANF debenture-holders are significantly advantaged, so all the risk remains with Hanover debenture investors, whose returns depends on the future value (and saleability) of AFL shares.
If Allied Farmers becomes a strong rural company with a strong fully-capitalised finance company, the AFL shares would pay dividends and may one day reach a value that restores most, or even all, of the value of those who were caught up in the Hanover moratorium.
Till that outcome is know, the risk stays where it always was.
One group of Hanover investors are hugely advantaged. Capital note-holders and unsecured depositors had lost hope of getting back a cent.
They now will dictate the decision; if they vote "no" then (Hanover chiefs) Mark Hotchin and Eric Watson are sentenced to more years of unrewarding drudgery and public ignominy.
What will Hotchin and Watson pay them to say "Yes"?
* Chris Lee is an independent stockbroker from Wellington.