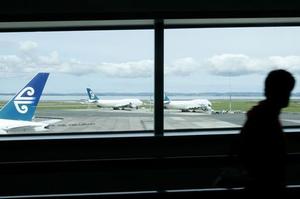 Infrastructure investor Infratil reported a half year loss of $31.4 million, affected by asset impairment and revaluation of financial instruments.
The company today said its operating surplus for the six months to the end of September was $70.4 million, compared to $67m a year earlier.
Non-cash charges of $80m were recorded for asset and financial instrument revaluation, partially offset by $26.2m of cash gains on sale of investments, resulting in a net loss of $31.4m, compared to a net surplus of $7.3m last year.
A fully imputed dividend of 2.5c per share is to be paid.
Infratil said it was working with the New Zealand Superannuation Fund to acquire Shell's New Zealand energy distribution and refining assets.
"If completed, the transaction would be attractively priced and result in control of an integrated downstream energy business in a stable market with earnings growth opportunities," Infratil said.
The earnings outlook for the 2009/10 financial year was slightly lower than indicated six months ago, while still forecast to be higher than in 2008/9.
That outlook reflected softer trading conditions and slower recovery from the recession, Infratil said.
Negative impacts of gas prices in Australia, a labour dispute in Auckland and weak passenger traffic in Infratil Airports Europe had offset the otherwise improving underlying performance of Wellington Airport, TrustPower and Infratil Energy Australia.
Lower financing costs and group capital spending and equity proceeds had considerably strengthened the company's financial position, the company said.
Infratil said it had made significant progress repositioning its assets and strengthening operational and financial metrics.
Its major businesses continued to perform, while funding was well structured and supported investment activities.
The challenge of extracting capital from lower growth investments and redeploying it to provide future earnings growth was being met, Infratil said.
Over the period, $97.9m of equity was raised as the five-year IFTWB warrants were exercised or extended and $215m was realised by the sale of assets.
Before September 30 $63m was received from the sale of property and the Fullers Ferry business. After balance date $152m was received from the sale of Infratil's interests in Lubeck and Auckland airports.
In addition, corporate activity continued around Infratil's 32.5 per cent stake in Energy Developments, although the prospect of any definitive proposals emerging in the short term remained uncertain.
Capital spending and investment was $112.9m.
During the six months net borrowings of Infratil and wholly owned subsidiaries declined $105m.
TrustPower and Wellington Airport produced record earnings. Infratil Energy Australia delivered customer growth and retail margin improvements, although its earnings were affected by exceptional items.
New Zealand Bus was slightly down on the same period last year and Infratil Airports Europe loss was reduced on the back of good cost control.
Infratil shares closed at $1.54 yesterday, having ranged between $1.86 and $1.42 in the past year.
- NZPA