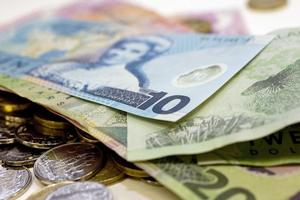 Australian financial services group AMP's A$11 billion ($13.8 billion) bid to acquire rival Axa Asia Pacific may create New Zealand's largest fund manager, eclipsing the $13.3 billion state-owned NZ Superannuation Fund.
However, the offer, announced yesterday, which is backed by Axa Asia Pacific's French parent Axa SA and is at a 30 per cent premium to its market price last week, has been rejected by the company's board as too light.
Australian market watchers believe yesterday's offer is merely the opening salvo, with Axa SA overnight announcing a big capital raising it said would be used to fund acquisitions including the AMP deal.
Under the terms of the offer, AMP would bid for all of the shares in Axa Asia Pacific, including those held by Axa SA. It would then sell the company's Asian assets to its French parent and merge Axa Asia Pacific's Australian and New Zealand businesses with its own.
The proposed deal would consolidate AMP as the second-biggest wealth manager in Australia and New Zealand, behind Commonwealth Bank of Australia, with A$142 billion of assets under management, according to AMP.
Overall, including wholesale and institutional funds under management, AMP's New Zealand investment operation has around $11 billion under management while by the same measure Axa NZ has about $7 billion under management.
A combination of the two would easily outstrip the NZ Superannuation or "Cullen" Fund, which has about $13.3 billion under management.
In terms of retail funds, AMP has $7.01 billion under management while Axa has $1.28 billion.
While the deal would also cement AMP's position as this country's largest private sector fund manager, the combined entity would still trail ING and ASB in the KiwiSaver space and Sovereign in the life insurance market.
Insurance and Savings Industry Association chief executive Vance Arkinstall said he was not surprised by news of the proposed takeover.
"Funds management and life insurance is a volume business and critical mass is essential particularly if you want to have efficiency and maintain a low fee structure."
The takeover bid comes just a few weeks after ANZ said it acquire the half of ING Australasia it did not already own. Arkinstall said further consolidation was a strong possibility.
He didn't want to second guess the Commerce Commission or other regulators that may have concerns about the proposed transaction but Arkinstall didn't see the combined operation as being excessively large or likely to reduce competition unduly.
"They'll still be number two in the insurance market, number one in the funds management market and in KiwiSaver, number two. It doesn't seem as though there's a major issue."
Meanwhile, AMP's offer gives Axa SA cash or equivalents for its 53.9 per cent controlling stake, while minority shareholders would receive cash and AMP scrip which, based on AMP's share price yesterday before it went into a trading halt, represented an offer price of A$5.34 per share, valuing Axa Asia Pacific at about A$11 billion.
Yesterday, Axa Asia Pacific chairman Rick Allert said AMP's offer was at a "substantial discount to the appraisal value" of the company.
"There is no way in the world we could recommend [to shareholders] anything like that," he said.
The consensus appraisal value for the company sits around A$4.80 to A$5.76 per share, Axa Asia Pacific's chief executive Andrew Penn said.
Axa Asia Pacific shares closed up A$1.40 at A$5.70 on the ASX yesterday while AMP shares were up 25c to A$6.12.