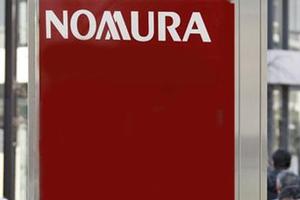 A high-flying New Zealand banking executive says she was hounded out of her 250,000 pounds ($578,000) a year job in London by sexist Japanese bosses.
Anna Francis, 37, a director who worked in Asian equities sales at Lehman Brothers in Canary Wharf before the bank collapsed in September last year, is suing Nomura investment bank in Britain, the Daily Mail reported.
Francis' barrister Michael Duggan told Central London Employment Tribunal she is seeking 1.5 million pounds compensation for loss of earnings and injury to feelings, after her bosses withheld work and fired her because she was female and non-Japanese.
She told the tribunal there was "obvious hostility" from Nomura staff when her Lehmans team moved to the Japanese bank's offices.
She said that during a conference call with up to 1000 of her global peers, a male colleague humiliated her by saying "Don't listen to her. She is just a Kiwi," the Daily Mail reported.
Francis had major clients with billions of pounds worth of assets under their control globally such as hedge fund Lansdowne, Morgan Stanley Private Wealth Management and Legal & General.
She said that her new Japanese bosses showed "remarkable disregard' for her clients' desire to retain her as their primary sales contact.
They even ignored one such request after an order for $30 million was placed by a client that had no previous trading history with Nomura, she said.
She was promised a place on a new Asian equities sales team but instead made redundant in December last year.
Francis said: "I would not have been treated in this way if I was a male employee and especially if I was a Japanese male employee."
Nomura strenuously denied the allegations, saying it acted "fairly" making Francis and analyst Maureen Murphy, 31, who is suing the bank over similar allegations, redundant as part of a wider re-organisation following the Lehman acquisition.
In legal papers submitted to the tribunal, Murphy, who is half-American and half-German, said she had been mocked by traders who said "Go for it!" in exaggerated American accents. She also claimed that a male client had told her colleague, Melissa Holian: 'Oh, you don't have your honkers out today," a report in the Times Online said.
Murphy also told how while ­chatting to a trader about hiring a cleaner he allegedly said: "Well, you're a woman. That's where you belong – at home cleaning the floors."
Nomura firmly deny the accusations of sexual harrassment.
"To suggest they were selected on the basis of their race or sex is wholly unfounded," Nomura spokesman Sal Dirschberger said.
"We have over 77 different nationalities in the London office alone and have been named in the Times Top 50 places for women to work in the UK for three consecutive years."
The case continues.
- NZPA