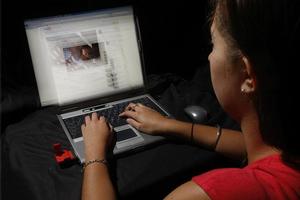 Broadband subscriber numbers rose 27 per cent in the 15 months to June to 1.1 million, Statistics New Zealand (SNZ) says.
Broadband subscribers now make up nearly three-quarters of all internet subscribers.
SNZ manager Gary Dunnet said that while half of all broadband subscribers had a data cap or allowance of less than 5 gigabytes (GB), the number of subscribers with larger data caps was increasing.
The number of broadband subscribers with a data cap of 20GB or more had tripled to 126,000, he said.
A user would be able to watch about 100 hours of streaming video with a monthly data cap of 20GB.
The number of subscribers using mobile data cards, cable, or satellite technology to connect to the internet increased by 53 per cent to 220,000 - a fifth of the total number of broadband users.
The information came out of a survey of internet service providers, previously collected in March and September, but with the timing changed for the latest survey top fit in with an OECD timeframe.
- NZPA