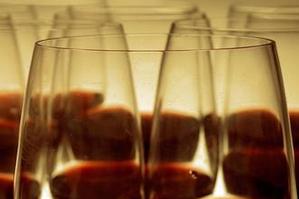 A group of top wineries is joining forces with NZ Trade and Enterprise to target the "ultra-premium" American wine market.
Despite the United States being the biggest wine market in the world, it is only New Zealand's third largest export customer.
Americans do not see New Zealand as a producer of top-shelf wine.
The High-End Initiative has been driven by chairman Steve Smith, also managing director of Hawke's Bay winery Craggy Range, whose idea it was to approach NZTE. Fellow Hawke's Bay winery Trinity Hill is also involved.
Steve Green, owner of Central Otago winery Carrick, is one of the directors of the group. He said the first stage had been to conduct research, which showed that while New Zealand had a good reputation in the United States it was not seen as a country that produced higher-value, high-quality wines.
"We have the wines. We just don't have the profile."
The next step has been to approach wineries and assess those which had wines fitting the profile. For example, Carrick's pinot noir would sell for US$35-$40 ($47-$54) , whereas most New Zealand wine sold in America for under US$15.
There had been several expressions of interest representing a wide range of both geographies and wine varieties, he said.
The next stage was to work with NZTE to prepare a business plan for upping the profile of the selected wines.
A gamut of marketing techniques could be used, from social networking sites such as Twitter to using key people as ambassadors and supporters, he said.
Chris Yorke, marketing manager for New Zealand Winegrowers, said the wine industry did not generally get government funding and the industry body's marketing budget was only $5 million.
"What this is doing is actually putting a much stronger focus over and above what we could ever afford to do ourselves."
It was about creating a buzz around New Zealand wine among the wine elite of the US, targeting top restaurants, hotels, retailers and wine writers.
BIGGEST MARKETS
Australia - $323.3 million
United Kingdom - $267.9 million
United States - $223.6 million
Total wine sales - $991.7 million
* figures for year to June 2009