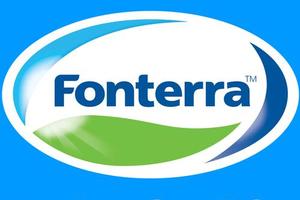 Fonterra has today mounted a second attempt to persuade its 10,700 shareholder farmers to back a capital restructuring plan.
The three-step proposal could take care of Fonterra's capital needs for about the next five years while retaining farmer control and ownership.
Fonterra wants to:
* Allow farmers to hold shares equivalent to 120 per cent of their milk production, a 20 per cent increase, with incentives to hold shares even if their production falls;
* Cut the value of the shares because ownership is restricted to cooperative members;
* Later move to trading of shares between farmers, without them first having to be sold back to the cooperative.
Consultation on the first two ideas over the next six weeks will frame up a final proposal to be put to the annual meeting in Ashburton on November 18. Each step will require a 75 per cent endorsement by farmers.
"If the first two steps are approved, the third step could be discussed and voted on next year, with implementation possibly in 2011," said chairman Sir Henry van der Heyden.
He said the farmers' watchdog, the Shareholders Council, had agreed unanimously to take the proposals to farmers.
"The options we are discussing with farmers would strengthen the capital structure and make Fonterra more adaptable and competitive," van der Heyden said.
They would encourage farmers to maintain or increase their equity.
Farmers had said they wanted to retain 100 per cent farmer control of the co-operative and were willing to provide additional capital to fund profitable business opportunities, said van der Heyden "We need certainty in our equity base to invest in dairy processing operations so as to drive a higher payout".
Success of the suggested changes would depend on how much additional capital farmer shareholders were prepared to commit, but directors expected enough new equity might be raised from farmers to fund Fonterra's needs for about the next five years.
"This is the best way to ensure Fonterra shareholders receive the highest possible payout on a sustainable basis," he said.
The changes would not only raise more capital but reduce the redemption risk - buying back members' shares when they quit the cooperative - from having all the shares in the company tied to milk supply. At present, a surge of farmers leaving could coincide with a reduced milk supply.
After milk production fell during the 2008 drought, Fonterra had to pay out $742 million of equity to farmers via redemptions.
"Fonterra can't afford to have hundreds of millions of dollars washing in and out of the balance sheet every time milk production fluctuates, for whatever reason," said van der Heyden.
Fonterra has publicly resiled from its original preferred option - the concept of a public listing of an operations company alarmed its farmers so much that in April last year it froze plans to raise as much as $2.5 billion by offering a 20 per cent stake to outside investors.
Discussion of a potential share sale was this month described by van der Heyden as a "needless distraction" in the wider debate about the company's longterm funding.
"Taking a public listing off the table is a pragmatic, commonsense approach which reflects how our shareholders feel," he said on September 5.
Fonterra is the world's largest dairy exporter and sells about $17 billion dairy produce 140 countries, but will need expanded capital to buy market share for its branded consumer goods, and to research and develop new products and markets.
It has $18 billion of assets, funded with debt and the cooperative shares.

- NZPA