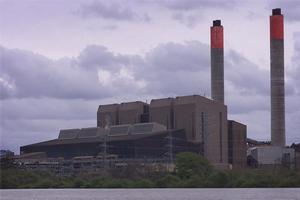 A bipartisan decision on changes to the emission trading scheme has advantages, Prime Minister John Key says.
The previous Labour government put an emissions trading scheme (ETS) into law but when National won the election it put it on hold, saying the economic costs were too high.
A special cross-party select committee, set up to review the ETS, yesterday released a report which made 34 recommendations on broad climate change policy.
But Labour, the Greens, ACT and the Maori Party all put in minority reports revealing significantly different opinions on the final shape of an ETS.
Today Key told reporters his party was still in negotiations and would have to work through the advantages of a cross-party agreement.
"There are some potential advantages if you can get to a point where it's settled between the two major parties, then that can give a sense of security and predictability for the business community and consumers."
Key said he was not worried that changes to the ETS had taken longer than the nine months he promised.
"Whether we're a month or two on either side I'm not too worried about that.
"We've come up with quite a number of changes and those changes, as I understand it, Labour are agreeing with a fair few of them, not all of them."
The current ETS was "too harsh" and National "simply cannot agree" with it.
A bipartisan approach would produce a "more settled" result, said Key.
"The impression I have had from Labour is that they are actually negotiating in good faith, I don't think they're playing games here...and neither are we."
Key said he would meet with Labour leader Phil Goff if there was a "grand coalition on this particular issue".
At this stage it was left to Labour MP Charles Chauvel, Climate Change Minister Nick Smith and officials to negotiate.
Goff said Labour wanted to find a "workable and durable scheme".
"New Zealand needs an ETS that has broad support so it can last, gives certainty to everyone and results in meaningful cuts in our emissions.
"It is also vital for our international reputation and our trade."
Meanwhile, Environment and Conservation Organisation spokeswoman Cath Wallace said not having a cap on carbon prices would give equal incentive to everyone to reduce their emissions.
"A proposal for a cap on carbon prices would encourage inefficiency and would burden household taxpayers and small to medium enterprises.
"There should be taxpayer support to low income households rather than subsidies to smokestack industry, those that drive SUVs, miners or dairy farmers."
- NZPA