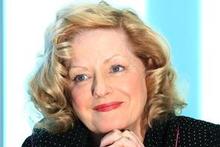 When a Masterton family got a massive dose of "Irish luck" in June with a whopping $36 million lottery win, most New Zealanders were green with envy.
Not Suzanne Edmonds. "I heard the Lotteries Commission say they should get good advice on how to invest it, and I felt sorry for them," she chuckles. "Good luck with that."
After two decades of dealing with hundreds of victims of swindles and bad investment advice, Edmonds admits her sense of humour tends towards the darker shades of the spectrum these days. But at least the spokeswoman for lobby group Eufa (Exposing Unacceptable Financial Activities) can still laugh - unlike many of the people who have lost a big chunk of their life savings.
The combination of a sharemarket crash, finance company implosion and the shocking performance of many managed funds has left many older people, in particular, facing a miserable retirement.
"One of the biggest things is that people thought they were protected by our government authorities, particularly the Securities Commission," she says.
"But the Securities Commission has not done its job."
Edmonds has a common touch that some find a little too common. But what she lacks in nous she makes up for in passion and determination, and she refuses to shut up.
"The commission really don't respond to us," she says. "They just think we're talking through a hole in our head, and we've been spouting off with a lot of wrong information - which might be true. But the public perception of what the Securities Commission does is really what we base our thought patterns on, and the public perception matters."
That criticism might be easier for the commission to dismiss if Edmonds were the only person making such claims. But she is not. Other investor champions, such as Shareholders Association chairman Bruce Sheppard, economist Gareth Morgan and investment analyst Brian Gaynor have also publicly criticised the commission.
It doesn't help, they note, that while devastated investors have been struggling to afford petrol for their cars, the commission's somewhat glamorous chief executive and chairwoman, Jane Diplock, has been racking up an extraordinary number of frequent flyer points.
In the past 18 months or so, according to the commission's website, Plane Jane (as she is known in some circles) has given speeches in Tel Aviv, Hong Kong, Brussels, Dubai, Milan, New York, Madrid (twice), Manchester, Paris and Bahrain, mostly because of her other role as chairwoman of the executive committee of the International Organisation of Securities Commissions (Iosco).
Last year the commission's travel and accommodation budget totalled $564,000 - nearly four times its spending the year before she joined, and almost as much as the entire National Cabinet's spending in its first few months of power.
And this year she has taken on another international role, agreeing to join a Financial Crisis Advisory Group seeking ways to improve financial reporting standards.
It has to be said that many of Diplock's critics are colourful characters who are not only unafraid of rocking the boat, but seem to compete over who can come closest to capsizing it altogether.
But the real pity, the critics say, is that Diplock - unlike former Commerce Commission chairwoman Paula Rebstock - is not similarly inclined.
While they acknowledge she is an astute political player, they wonder whether it is better for investors, and for our capital markets, that she continues to relish her role, while Rebstock has moved on.
Today is Tuesday, so it must be Auckland. In fact, pinning Diplock down to an interview is not as hard as I feared.
We meet in the Auckland offices of law firm Minter Ellison on the eve of a holiday she has planned to Rarotonga.
Diplock admits that when she got the Wellington-based job in 2001, she didn't really expect to remain in New Zealand for longer than three years.
A qualified lawyer and former banking executive in Australia, she has also previously worked for the Australian Securities and Investment Commission and was managing director of the New South Wales Technical and Further Education Commission.
As it happened, she and her husband, investment banker Phillip Meyer, fell in love with Wellington. They have become New Zealand citizens and are planning to retire here.
Eight years on, Diplock confides that she'd be quite happy if she never again set foot in an airport. But she also admits she wouldn't necessarily turn down "something magnificent" if it were offered to her once her term expires in September 2011.
That said, she clearly feels she has much unfinished business at the commission and is keen to defend its performance under her reign.
The way she sees it, New Zealand's investor protection was way behind the rest of the world when she arrived. Since then, she says, there has been significant progress, but we are not there yet.
"When the IMF and World Bank audited us in 2003 they identified a number of regulatory gaps, and I think the urgency for us to fill those gaps post-crisis is now very clear, because if ever there was a debate prior to the crisis that markets would regulate themselves, I think that time is now over."
As well as relying on market disciplines, New Zealand needs to give further consideration to "balanced regulatory intervention", she says. "That balance now is almost universally accepted as the market theory. The question is how we do this in a small economy."
By all accounts Diplock can be fierce when she wants to be. She certainly won plenty of plaudits when TranzRail directors Sir Michael Fay and David Richwhite agreed in 2007 to cough up $20 million to settle allegations of insider trading in the company's shares.
At the time, it was claimed in Parliament that commission staff had their jobs threatened for pursuing the issue.
Yet that doesn't seem to be the sort of image Diplock is keen to project through the media. Until recently, say her critics, she seemed reluctant to use the media much at all.
That would be fine if the commission's actions spoke louder than its words, they say, but they don't believe that's necessarily the case.
Rumours persist, for example, that the commission has been reluctant to pursue other allegations of insider trading.
Former Securities Commission member Stephen Franks has still not forgiven the commission for failing to take action against then-Fletcher Challenge chairman Kerry Hoggard, who was revealed to have bought $600,000 worth of his company's shares the day before the announcement of a major restructuring in 1999.
Hoggard eventually agreed to an out-of-court settlement after Franks, with his wife Catharine and Business Roundtable director Roger Kerr, spent $70,000 taking the case to court themselves.
What really riled Franks was that they had to get a court order to force the commission to hand over its own evidence. And that the Government later passed a law preventing the commission being forced to do so ever again.
While the case preceded Diplock's appointment, Franks maintains that the law change occurred under her reign - although Diplock doesn't remember it.
"At the time I was an [Act] MP, so everyone just said it was political sour grapes, but I was just livid," Franks recalls. "It was just vindictive."
In 2002 Franks accused the commission of taking a similarly timid approach to allegations of unlawful tipping about the Government bailout of Air New Zealand. Diplock insists the commission fully investigated the claims and found no evidence of wrongdoing.
Franks remains suspicious. He believes the real reason the case did not proceed was because it involved the then Prime Minister, Helen Clark.
Like some others, he believes the commission has been careful to pick its fights and spends too much time focusing on relatively minor issues.
"They spend their time whining about the powers they don't have but they don't exercise the ones they do have. And it's become endemic. Their mission should be to go after crooks - it's as simple as that. It's to seek out crooks and hound them to death. Go after people with related party dealings; go after people who have made misleading and deceptive statements - not the ones whose accounts aren't in on time. When was the last time the Secret Commissions Act was used, for example?"
Investment analyst and Business Herald columnist Brian Gaynor couldn't agree more. Gaynor spends plenty of time filling in forms, but where were the regulators when Plus SMS was going haywire, he asks.
And how come Cynotech was able to ask the public for money without disclosing that its chairman and chief executive, Allan Hawkins, served time in jail for fraud? And why does no one seem to be concerned that it has been describing its perpetual shares as "capital securities"?
In its briefing to the new Commerce Minister last November, the commission noted it was investigating "certain companies" for breaches of market manipulation and secondary market disclosure laws.
Diplock says she is unable to discuss it further. Last month, however, the commission finally revealed the results of its investigation into Plus SMS, clearing those associated with the company of insider trading but remaining non-committal on possible related market manipulation.
To say that professional investors were underwhelmed is probably an understatement.
Gaynor's other pet hate is the language that many companies have been allowed to get away with in their prospectuses and advertising, such as "first-ranking debenture" when there is no other rank.
It bothers him that Diplock is both chairwoman and chief executive of the commission. And it also bothers him that he has not noticed any Securities Commission staff at any of the many meetings held to discuss moratoriums for distressed investors.
"I would have thought if you were really proactive on those things, Diplock should go herself. They should have an antenna on the ground; they should be out there looking for the next thing. Instead, it's all reactive, way after the event."
Diplock has in the past noted the importance of allowing bad companies to fail. No one disagrees with this. The issue, say investor advocates, is that some people seemed to know in advance which companies were bad and which weren't - and someone should have been doing much more to figure that out and warn everyone else.
In hindsight, Diplock concedes there are issues the commission could have handled better.
"What has probably been the most difficult thing and one I haven't handled all that well is the gap between the expectation of investors and the potential delivery that the commission can do. We get beaten up for not doing things that we have absolutely no power to do. And when we say we have no power to do that, we sound defensive. And that is quite difficult, and there's no reward for being right."
She concedes, however, that some of the criticisms are valid. "There are often times when we might have acted more quickly, or sooner, and you look back and think 'I wish we'd done that'."
One of the problems seems to be its lack of skill in dealing with the media. Diplock can point to several warnings the commission made over many years about potential problems in the non-bank finance sector, for example. While some journalists got the hint, they could have been forgiven for thinking there was no urgency on the issue.
The commission's bland statements on other crucial issues also seem to have been virtually ignored by the public. A recent example was its warning that investors should "carefully consider" whether to accept ING's settlement offer in relation to its dud managed funds.
These statements were code for "don't be so bloody stupid", but no one seemed to get the message. The offer was accepted by 95 per cent of investors.
More recently, the commission has published an article warning of the potential dangers of a type of property syndicate known as real property proportionate ownership schemes. For the record, Diplock believes such schemes could be the next big financial scandal, and there are already signs that some investors could be taken for an unpleasant ride.
But so far, the media doesn't seem to have picked up that message either. While you could argue that's the media's failing, not the commission's, some skilful media relations could overcome that.
And it has to be said that the lawyer in Diplock seems reluctant to be alarmist. Like journalists, she is wary of New Zealand's defamation laws, although she protests that she's not "sitting back" either.
"We put out public warnings and we were severely criticised for suggesting finance companies were less safe than banks. The industry was furious and was very vocal in telling us we were out of line for suggesting that," she recalls. "Nobody wanted to listen to us, unfortunately."
By the same token, the commission cannot launch an investigation purely on the basis of rumour, she says. "It's very easy for people later to say 'I told you so' but unless there is something substantial to trigger an investigation ... you can't act on it."
It is because of this attitude, says Bruce Sheppard, that few businesspeople seem to fear the commission.
Act MP John Boscawen told Parliament he had seen minutes from a finance company meeting in which the directors mentioned queries from the Securities Commission, but virtually laughed it off.
Like Franks and others, Sheppard would like to see the commission's make-up change. He suggests a small board of four or five "dog-turd smellers" and a permanent staff of 10 to 20 forensic accountants and lawyers.
"You'd look at something like Bridgecorp and you'd be saying: 'It's obviously a turd. Sure, he will be as cunning and as slippery as a rat; we will have to ping him on a technicality, and I'm no specialist in technicalities, but we will engage a specialist to do that'.
"We then sic our bloody turd processor on him and make his life miserable. And the mandate for the sniffers is you say: 'You go for this guy, you rip his innards out. Even if you can't get him, make sure you put him through so much pain to determine whether he is innocent that he'll never want to look like a dog turd again'. Make it a bit like what the Inland Revenue do."
Diplock's diplomatic response to such suggestions is: "Many people in the community would want us to have those powers."
Whether politicians would want that, though, is another question. Given Labour's attempts to scrap the Serious Fraud Office and reduce its powers, that is not a given.
While Diplock is not so stupid as to blame politicians for not heeding her advice, she also subtly hints that the commission has done more lobbying behind the scenes than is probably apparent.
It did, for example, argue several years ago that large private companies should be required to disclose their accounts, given their economic impact.
According to her: "The private interests in this country held a massive campaign to prevent their being released", and that was the end of the matter.
She says she was "literally laughed at" in 2001 when she first suggested financial advisers be regulated. And she claims the commission has been pushing for the regulation of corporate trustees since 2003.
She also mentions that the commission recently wrote to Commerce Minister Simon Power to protest at the lack of progress in finding some more money for financial education.
Unlike its Australian counterpart, New Zealand's Securities Commission is not even allowed to speak publicly about law reform issues without first informing the Government - a rule Diplock finds "a bit silly".
Stephen Franks agrees. However, Franks goes so far as to suggest the commission no longer provides "any intellectual leadership at all". In recent years, he argues, there has been an "absolute mudslide of absolutely stupid new law".
Diplock notes that Franks has "strong political views" about regulation.
"He argues that a strong cup of tea and a good chat is really all you need. It isn't, and no one else in the world really thinks that. He's entitled to his view - I just disagree with him totally."
It won't surprise anyone that Gareth Morgan is on Franks' side.
Morgan, who recently published yet another no-nonsense book, After the Panic, which names and shames many people involved in the finance sector, believes the two main problems in the sector are incompetence and a lack of ethics.
Rules-based regulation simply encourages people to use the rules to their advantage or find ways around them, he says. "It's like sticking successive levels of Elastoplast on a wound - underneath the thing is still festering. You need to strip all that off and let the air in."
The solution, he believes, is principles-based regulation, encouraging a fiduciary duty of care. "The FSA [Financial Services Authority] in the UK has been the champion of this stuff. I list it in the book - we just have to go there, otherwise our reputation is in complete tatters."
But Diplock is sticking to her view that the finance company meltdown and the global financial crisis were the result of the "opportunistic exploitation of unregulated markets". As far as the latter is concerned, even Alan Greenspan has grudgingly admitted as much, she notes.
Some lawyers agree, such as Rob Millar, who has extensive international experience in securities law.
Millar recently returned after decades abroad, including stints in Hong Kong, Australia, Brunei and Malaysia, and his frank impression is that New Zealand has become increasingly out of touch with what is happening in the rest of the world.
"It would surprise a lot of people to discover how far New Zealand is behind compared with other jurisdictions which might be regarded as Second World countries by New Zealanders, but which in fact are much better regulated in the financial area, particularly in Asia," he says.
Diplock is not giving up hope of further changes. In many countries, for example, securities bodies have the power to make binding rulings that are also appealable, to give them more flexibility, she says.
"That would enable the commission in certain situations to put a stake in the ground about behaviour in the market which it finds untenable. We don't have that power at the moment."
She would also like more administrative remedies as an alternative to costly and time-consuming prosecution. And a review of the disclosure regime, which requires "two large telephone books" of information (a prospectus and an investment statement).
"It is the holy grail of disclosure: how you get a readable, clear document that explains the entire investment and all the risks in about 10 pages. It's extremely difficult, but nevertheless we are going to have another look at that."
As for directors, Diplock would like to clarify how we test whether someone is "fit and proper" to do the job. She personally thinks it should exclude someone who has done time in jail.
"There are people who believe that if you've served your time, you need to be given a second chance.
"I'm not in that camp, to be very frank, but there will be people who do believe that and that's something that needs to be more widely debated, I think."
In Australia, many directors have been sent to jail for breaching their duties, but that doesn't happen here, mostly because many of the enforcement powers still lie in the hands of shareholders. That needs to be fixed, says Diplock. She would also like to see directors able to be banned for life, not just for five years.
As for property schemes, like Blue Chip, the problem is that under current law they do not come under the scrutiny of the Securities Commission - and were possibly designed that way. One solution may be to allow the commission to "call in" particular investments.
How long such changes could take is anyone's guess. After all, it has taken many years for laws to be passed to regulate the financial advice industry. And there are still many issues that haven't yet been addressed as a result of the finance company meltdown.
One such issue is the seeming ease with which directors and/or company owners have been able to protect or hide their assets from creditors.
Diplock hopes it will come up for discussion when the Securities Act is reviewed by Parliament this year.
"A number of people have suggested being able to break through that issue might well be an important one," she acknowledges.
She also notes that the United States has already toughened up on the oversight of auditors. Until that happens here, New Zealand is unable to join an international organisation of audit oversight bodies.
As it is, we already risk being snubbed by some investors because of our casual attitude to money laundering, she believes.
Lawyers who have dealt with many of the victims of the finance company meltdown say there are many more pressing issues for Parliament.
For example, they would like to see High Court rules changed to enable class actions - a point former National MP Richard Worth made last year, in relation to the ongoing legal action over the Feltex receivership.
In Australia, law firms as such as Slater & Gordon are well known for specialising in group actions. New Zealand has traditionally been considered too small to cater for such a niche business, especially as we don't allow personal injury litigation.
Lawyer Tim Rainey believes it's time to debate the issue. In the past, the concern has been that it would lead to the sort of lawyer-driven class actions that have seen some US companies forced to pay out hundreds of millions of dollars.
However, Britain decided to follow suit five or six years ago, says Rainey, and he believes it's time we considered it as well.
The ING situation would have been a perfect test case, he believes.
"It doesn't prevent fraud in the States but what it does tend to do is people do tend to get much greater compensation, and a lot of these cases are settled pretty early on with some pretty significant payments being made."
Rainey would also like to see some sort of central funding for such cases.
"It seems to me that if you wanted to do something for the investors who have lost money already that would be the most cost-effective thing you could do. At the moment you've got a whole bunch of individuals, some of whom have spent hundreds of thousands of dollars of their own money. How many people can afford to go to court, especially when you've already lost your life savings? "People have probably got a very good claim or rights to some civil compensation, but they just can't practically exercise those rights."
Other items on his wish-list would include a major crackdown on related-party lending. And it bothers him that trustees have claimed to be impartial when advising investors whether they should vote for moratoriums.
As many critics acknowledge, one of the fundamental problems of the finance sector is that it is riddled with conflicts of interest.
"To me, it's not so much about regulating away the conflicts - it's about informing people so they know what conflicts there are, so they can put what they are being told in context and make an informed choice about who they believe and what they believe."
Act MP John Boscawen, who has done more than most MPs to highlight the plight of finance company victims, is cautiously confident Parliament may yet conduct an inquiry into the debacle.
Suzanne Edmonds will believe it when she sees it. Although Edmonds has repeatedly called for an inquiry, she is sceptical about Parliament's commerce select committee doing the job, as its chairwoman is former Commerce Minister Lianne Dalziel. The committee is hardly going to criticise Dalziel's performance - or shame many of the former MPs who sat on finance company boards, she believes.
Millar believes it is time to move on.
"We haven't got time to conduct witch-hunts. What we need is a solution."
Back at the Shortland St offices of Minter Ellison, Diplock insists she's an optimist. But she also claims to be a realist.
"We take seriously the criticisms that are made of us and we want to address them. It's not that we dismiss those issues at all - we see this as building an appropriate measured framework in New Zealand and we want to be open to people criticising us, particularly things that people think we could do better. I see that as very healthy, very valid."
She suddenly realises she is running late for her next meeting. But before she dashes off, she mentions that she is very much enjoying the latest book from eminent Financial Times columnist Martin Wolf, Fixing Global Finance. Perhaps that's the problem. Diplock's critics would no doubt argue that thinking global is fine, as long as you act local. In fact, some of them would probably refine that even further: never mind the thinking - how about some action? And yes, that goes for politicians, too.
By Karyn Scherer

Email

Karyn