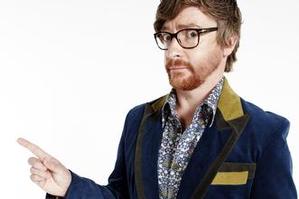 Newcomer mobile phone company 2degrees has revealed its call charges this morning, with pricing designed to light a fire under its big two rivals, Telecom and Vodafone.
Offering only a pre-paid service initially, 2degrees says these customers have been 'treated like second class citizens' up till now, and so is halving its prices for voice calls and texts.
Making a voice call on its network will cost 44c a minute, half of the 89 cents charge made by its rivals. Texts on 2degrees will cost 9 cents each - compared with the 20 cents charge made by Vodafone and Telecom.
Its network goes officially "live" tomorrow morning.
The arrival of a third mobile network operator has long been seen by industry observers as the key to cutting mobile call costs because it will encourage competition in a market where Telecom and Vodafone each have approximately a half-share of subscribers.
Vodafone has traditionally been strong in the pre-paid mobile space targeted by 2degrees' competitive pricing structure, while Telecom is currently putting more focus on high-yield business and tech-savvy customers with its recently launched post-paid XT data network.
Mobile numbers for the new operator will have the 022 prefix.
Numbers are available on a first in, first served basis with a $5 bonus credit for anyone bringing their existing Telecom or Vodafone numbers to 2degrees.
The company says it has spent more than $250 million rolling out its own mobile network, which can reach 97 per cent of places "where New Zealanders live, work and play".
Customers wanting to change to the new system will be sold a new SIM card, with $2 or $20 of calls loaded, that is put into their existing phone. Numbers previously used on Telecom or Vodafone can be transferred.
Company chief executive Eric Hertz said the 'pay now' service meant that ether was "no more deciphering complicated plans, no commitment to a minimum spend, no need to pay for airtime never used and no contracts."
The company has done deals with the big supermarket chains, dairies and electronic stores, allowing it to offer top-ups at 6,300 locations. It will also be selling handsets from electronic stores.
To encourage its customers to keep topping up, 2degrees is offering 100 free texts for a $20 top-up, with more free texts the more is topped up - up to 500 free texts for a $100 top up.
It has been offering offering a free sim card with $5 credit as part of its promotional campaign and says this week it had 50,000 people registered.
2degrees is 52 per cent owned Trilogy International, which was founded in 2005 by US billionaire John Stanton, his wife Theresa Gillespie and Brad Horwitz. Another 25 per cent is owned by Communication Venture Partners, a UK-based private equity firm.
The next biggest shareholder, with a 19.5 per cent stake is the Hautaki Trust, a pan-Maori investment trust which was allocated a share of the radio spectrum during the Government 3G auction in 2000.
-NZHERALD STAFF
See more information the 2degrees website here