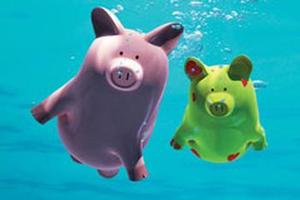 The Bank of New Zealand has lost its High Court case against the Inland Revenue Department over years of structured finance transactions, which means the BNZ may have to pay the IRD as much as $654 million in back taxes and interest.
The BNZ said it was likely to appeal, but would make a final decision within 20 working days.
BNZ, ASB, ANZ, National, and Westpac face a combined tax bill of over NZ$2 billion if they all lose their cases over structured finance transactions that the IRD has said were designed to avoid paying tax.
The BNZ decision is the first one and is likely to set a precedent. It will surprise many, particularly given the banks have expressed confidence that they would not need to provide for losses in the case.
The Commissioner of Inland Revenue, Robert Russell, welcomed the High Court ruling.
The case revolved around a particular kind of transaction known as 'structured finance.' said an IRD statement.
"The BNZ made an equity investment in an overseas entity on terms requiring the overseas entity to buy back that investment when the transaction finished. The transactions were structured to allow the BNZ to deduct its expenses of earning the income gained on the investment, while receiving that income free of tax."
Justice Wild said, "Putting aside the tax benefits they generated, these transactions had no commercial rationale, logic or purpose for the BNZ."
Russell said that Inland Revenue considered these types of transactions to be tax avoidance. "The High Court has agreed, and we are pleased with this outcome.'
The BNZ issued a statment saying that the tax in dispute for all the transactions was NZ$416 million. In addition, as at 30 June 2009, BNZ is liable to use of money interest of NZ$238 million.
"The possible application of penalties has yet to be considered by the IRD," is said.
Bank chief executive Andrew Thorburn said the bank was disappointed with the outcome. "We will review the judgment which spans 179 pages, and make a decision within twenty working days on whether we will appeal. At this time it is our expectation that we will do so." BNZ said the judgment would have no impact on BNZ's ability to meet any debt or equity obligations.
"BNZ has a capital base well in excess of Reserve Bank of New Zealand capital ratio requirements," it said.

-NZ HERALD STAFF INTEREST.CO.NZ