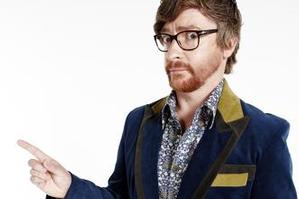 Just weeks from launch, mobile start-up 2degrees has revealed a major shareholder shake-up and a change of leadership.
News of the changes broke when the company's entry on internet site Wikipedia was changed on Tuesday night - before the official company release.
Details on Wikipedia include changes to the shareholding structure and the revelation that chief executive Mike Reynolds will be replaced by Eric Hertz.
Stewart Sheriff, 2degrees deputy chairman and chief technology officer of investor Trilogy International, said Reynolds would leave to take up a role with an unnamed US company.
He has been with the company since last July. The Wikipedia entry also named a launch date for 2degrees of August 7, but the company said this was incorrect.
Hertz is a 30-year veteran of the telecommunications industry, and has held senior roles at US companies Western Wireless, BellSouth, McCaw Cellular and AT&T Wireless.
He worked alongside Trilogy founder John Stanton and his wife, Theresa Gillespie, at Western Wireless.
He takes the helm of 2degrees 12 months after stepping down as chief executive of Seattle mobile application start-up Zumobi.
Last month Reynolds said his previous stint in New Zealand with telco BellSouth in the 1990s ended with his "abrupt" departure after 18 months. He said the sense of unfinished business was one of the reasons for returning to New Zealand a second time.
Reynolds described how after years of globetrotting - he has lived outside the US for all but three of the past 18 years - he and his wife, Sherry, were splitting their time between New Zealand and a home in Tampa, Florida.
Alongside the leadership change, Hong Kong investor General Enterprise Management Services has transferred its 26 per cent share of 2degrees to Trilogy in exchange for an 8 per cent stake in Trilogy.
Trilogy took shareholding in the telco last year when it purchased the stake of 2degrees co-founder Econet Wireless.
Sheriff said that while Trilogy anticipated exiting its New Zealand investment at some point, there was no clearly defined strategy in place.
"We consider [2degrees] to be a unique investment opportunity that we are very excited about.
"We think it's one of the few golden opportunities available for investment in a First World country."
WHO OWNS 2DEGREES
* 52 per cent Trilogy International. Founded in 2005 by US billionaire John Stanton, his wife Theresa Gillespie and Brad Horwitz.
* 25 per centCommunication Venture Partners. UK-based private equity firm.
* 19.5 per centHautaki Trust: A pan-Maori investment trust allocated a share of spectrum during the Government 3G auction in 2000.
* 3.5 per cent Associated interests.