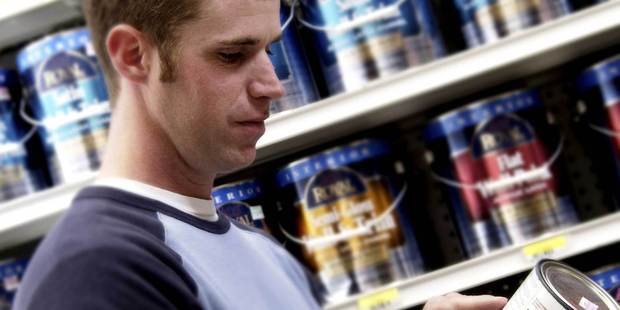 Last week I wrote about businesses not following up on their quotations to customers. This week in my business observation from our kitchen renovation series, I'd like to talk about staff selling face to face with your customers. I think there is opportunity for training.
I, being a middle aged women who knows nothing about paint, went to the hardware store to buy white paint for the kitchen. My only guidance was my husband instructing me to purchase one that was water based. My first port of call was a small, local hardware store, not one of the mega stores.
From my point of view, my problem / needs were threefold.
1. Lack of knowledge of paint as a product and the variables.
2. Required something hardy yet suitable for cleaning, wear and tear
3. We were painting kitchen walls and ceiling
The long story shortened to one sentence is when I asked about white paint, there was no questioning. The salesperson only directed me to the cheapest paint. I walked out and next went for the longer drive to the Mitre 10 Mega store. There I was assisted in all three points.
Your takeaway? Your assistants, your clerks are not sales staff that receive training in sales, nor commissions either I would guess. The next time you're talking to your staff about helping customers revisit these three points you hopefully have drilled into them previously. They might have forgotten it as the assistant in the hardware store did.
1. Find what their problem/needs are first
I would have loved the conversation to go like this: 'You'd like water based white paint. What are you planning on painting? Okay things you should think about for the kitchen is x,y,z.'
2. Find what your customer's level of knowledge is
I would have loved him to ask, 'you asked for water based paint. Why? Do you know about the different type of paint that would be suitable for the ceiling and walls?'
Then it would be lovely to have had him explain the different brands and options they had.
3. It's not always about price
If you notice from my three points, price didn't enter into it, yet that was the first and only point the sales assistant was working on. It might have been the main consideration for the customer before me, or after - but it wasn't mine. So teach your sales people to remember not every customer is the same and listen in their questioning if; or when, price comes into it.