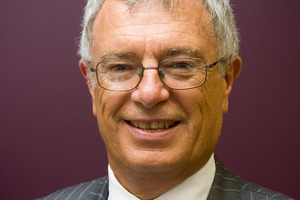 Developers are planning to turn a six-level Auckland office block into 162 apartments.
The block at 132 Vincent St, near the Rendezvous Hotel, is planned to be converted into two and three-bedroom units of 62sq m to 146sq m.
Beca staff will soon leave the block which is still their international headquarters even though only a handful of staff remain, after divisions gradually shifted to the former Auckland Regional Council headquarters on Pitt St.
Last year, listed investor DNZ Property Fund sold the block, announcing the deal was negotiated at last March's valuation of $9 million. Settlement was scheduled for July 30 this year.
Now, developers Tawera Group are marketing apartments in the building, offering a three-bedroom two-bathroom unit for $620,000.
Mike Mahoney of Tawera says it is too hard to build new apartment blocks on new or greenfields sites, particularly because of problems getting a commercial return.
"However Auckland is blessed with a number of attractive, well-located but functionally obsolete office buildings which will convert readily to residential.
"Three Malaysian and Singaporean investors have bought apartments.
"They are very impressed with the growth in Auckland City amenities, for example the Auckland Art Gallery, Wynyard Quarter, Britomart and the strategic plan for Auckland City."
Work on the block is due to start in July, with completion expected in March next year.
Roger Blakeley, Auckland's chief planner, cited the project as fulfilling the new 30-year intensification spatial plan.
"This is music to our ears as we look to quality residential development in the city centre and other centres as part of the quality compact city in the Auckland Plan."
Martin Dunn of apartment realtor City Sales said he found it hard to see many large-scale office block conversions because not enough building stock was available in the CBD.
But he does see sale prices rising from around $5000 to $6000 a sq m to $7000 a sq m.
"We're at the stage of a new cycle," said Dunn.
TAWERA WORK
Auckland
* St James Apartments
* Park Lane Apartments
* York Street Apartments
Wellington
* St Francis Apartments
* Richard Pearse Apartments
* Chaffers Dock
Source: Tawera Group