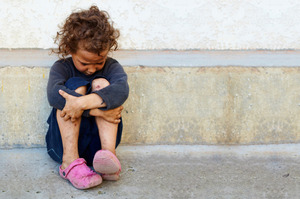 Tomorrow's Budget will contain practical measures that have come out of the ministerial committee on poverty, which was set up as part of the confidence and supply agreement with the Maori Party.
The committee has been assessing the report of a special advisory group on child poverty set up by the Children's Commissioner.
He said the Budget would outline changes to the distribution of social housing and confirmed there would be more measures to address housing affordability, besides the accord the Government signed last week with the Auckland Council on land supply.
"We don't believe there is a solution to poverty in general," he told reporters at Parliament, "so I wouldn't expect any large-scale intervention."
Mr English said the Government already spent hundreds of millions on disadvantaged families and it had undermined the ability of families to take responsibility for themselves.
Too often in the past services had tried to generally support people who were disadvantaged but there was a small number of people who were in significant deprivation.
"They need to be found, they need relationships built, trust built and in a lot of cases hope rebuilt. It's a complex process and there aren't easy solutions."
Some of the increases for programmes would be new spending from the $800 million new operating allowance and some would be from savings from other programmes.
On social housing he could not comment on the overall numbers of state houses but said there could be different distribution.
The Government wanted to see more organisations providing houses. Churches and non-Government organisations wanted to get access to the same subsidies as the Housing Corporation.
"There will be no reduction in subsidy - in fact probably an increase - but they will be distributed a bit differently."
He said he was not signalling any change in the accommodation supplement.
Asked about food in schools, Prime Minister John Key said the Government had been working a range of organisations (Fonterra, KidsCan, and the Fruit in Schools programmes) that worked with schools and hinted there could be a boost in the Budget.
He said there was risk that the message might be parents did not need to take responsibility.
"The message from Government is that you absolutely do. But in the end, if a youngster heads off to school and doesn't have food or whatever it might be, isn't properly cared for by the parent, for whatever reason, then we can leave that child on their own but in the end they become a victim."
In Parliament he said about 3 per cent of New Zealand children took part in the food and milk in schools programmes.