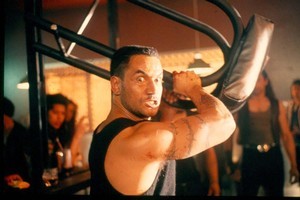 Economist versus currency trader - who'd win in a bar room brawl?
The economist might be finely schooled in the martial arts of the world, but I think we all know he'd be picking the thick end of a Double Brown bottle from his forehead before he'd even finished analysing the relative merits of a jiu-jitsu grappling attack and a tae kwon do round house kick.
That might sound as relevant as debating whether a tiger could beat a shark but with the Budget behind us it is time for the business world to start thinking about politics.
And of course the most lively end of the political debate right now involves Dr Don Brash, the former economist, and John Key, the former currency trader.
Freshly crowned Act leader Brash has been trying to pick a fight, writing angry open letters which insinuate that Key drinks like a girl or something equally inflammatory.
Going head to head to Key would certainly be good publicity for Act with expectations now high that its new leader will bring big gains in the polls.
As genteel as economists may be, Brash has been out of the ivory tower for a few years now. He has experience in the cold hard world of politics - he's learned how to take a hiding at least.
He has also aligned himself with John Banks, now Act candidate for Epsom, who must count as one of New Zealand's most hardened political scrappers. So he is ready to rumble.
Key, however, is yet to engage. He described the open letter as "a nice little marketing tool" not worthy of reply.
The Prime Minister is fighting Sun-Tzu style. It's hard to believe that as a market wonder kid Key didn't read Sun-Tzu's Art of War. One of the central themes of the ancient Chinese text - which became a trendy business text in the 1980s - is that you do not go to war until you are sure of winning.
"Victorious warriors win first and then go to war, while defeated warriors go to war first and then seek to win," is just one of several lines on that theme.
So the difficulty for Brash is that he might not get his fight with Key, who has shown himself to be a master at avoiding issues which require him to step out of type as the likeable, pragmatic kiwi joker.
There is a fantastic video clip, now available online, from a 1987 episode of current affairs show Close Up. The piece looks behind the scenes at the allegedly glamorous world of currency trading.
It pulls out all the stops to try and present dealing rooms of the day as action-packed Wall Street-style dens of testosterone.
Star of the show is a young John Key, who is is more than happy to play along with the premise.
The reporter boldly declares that Key "relishes making decisions almost faster than the speed of conscious thought". That's something his critics have probably always suspected.
More revealing is an interview with Key's boss at the time - Chris Wright, then a manager at Elders Finance. Asked what makes Key so good he replies:
"John has an uncanny ability to know when to hold positions and when to cut positions."
That's it. That is what made Key good as a trader and it is an uncanny description of what makes him so successful as a politician. National's Budget this week was full of carefully hedged bets.
Cuts had to be made, revenue had to be found so Key and Bill English have picked the targets they believe they can defend. They have played out in advance the political stoush this Budget would bring.
There is some ammunition there for Labour around KiwiSaver cuts which will hit the savings of middle New Zealand. But Key has the luxury of knowing that Labour and Phil Goff don't have the country's ear on this issue or any other right now.
Labour's David Cunliffe has been articulate in his criticism of the KiwiSaver cuts but it is unlikely that Key is rattled by that.
Brash and Act remain the real risk for National in so much as they could still derail the cosy coalition duopoly they've enjoyed this term. Also they could easily kill off any chance of National taking an outright majority.
Brash's role is to pick away at disaffected National voters who want to see the party taking a less centrist and more reformist line.
That's where Key and English remain vulnerable with this Budget.
If Brash succeeds and continues to boost Act's poll results then he may force Key to engage before the election. If Act's numbers remain marginal then the power play may not come until coalition negotiations are underway.
But either way, when Key does engage Brash better be sure he is ready. Key the currency trader was once known as the smiling assassin. When a currency trader decides it's time to move, expect him to move hard and fast.
* The video of John Key in 1987 is at www.nzonscreen.com/title/close-up-big-dealers-john-key-1987
Follow Liam on Twitter
twitter.com/liamdann