Defacing public buildings with billboards is unacceptable, whatever their message may be.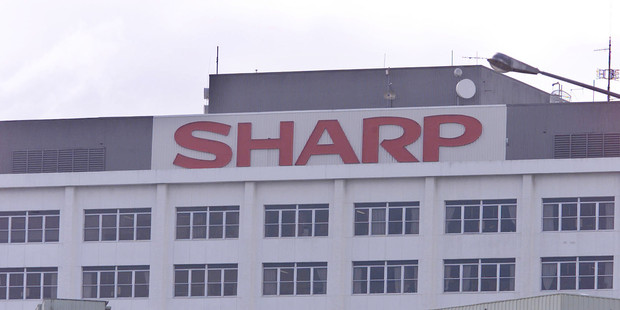 In earlier times, Auckland's public buildings were statements of civic pride. The grand hospital on the hill, the town hall, the impressive public libraries and post offices dotting the isthmus, the landmark Customhouse, the War Memorial Museum, the court houses.
To borrow a more recent slogan, the medium was the message. Our proud early civic leaders tended to be captains of industry, but the idea of defacing public buildings with billboards, even ones promoting their fine products, would have been not so much an anathema as an incomprehensible proposition.
How things have changed. These days, passengers in the highly subsidised public bus system are forced into vehicles cocooned in wrap-around commercial advertising, and Counties Manukau District Health Board is planning to raise a few dollars by erecting advertising billboards on or alongside Middlemore Hospital.
A spokesman says advertising will be restricted to signs "absolutely appropriate" for the health sector and which "clinicians are comfortable with", as though that makes it better.
It doesn't. Commercial billboards are an ugly intrusion on the landscape at the best of times and they certainly don't have any place on public property.
Hopefully the old Manukau City district plan's rules on signage - which are still in effect - will stymie the health board's money-grubbing plans. But who knows? Back in 1992, I thought the same when the old Auckland Hospital Board and electronics giant Sharp went to Auckland City Council seeking permission to erect a huge neon sign with the noble motto SHARP, atop Auckland Hospital.
I was proven wrong. Initially the application was rejected for all the obvious reasons. But an appeal from Sharp, assisted by high-powered lawyers and the Auckland City's former director of planning Vern Warren, persuaded councillors to reverse their initial decision.
At the time I asked, tongue in cheek, what next? Perhaps a sign advertising The Mad Butcher, emblazoned across Middlemore Hospital. Seems I could be right at last.
It took nine years and a change of government to get rid of that blight on the landscape, marked by a "switching off ceremony" presided over by Health Minister Annette King.
A press release from the Auckland District Health Board at the time admitted that the sign had caused confusion, with Japanese tourists thinking it was the Auckland factory of the electronics firm. It added that health board staff were "uniformly unsupportive of the concept of renting out space on top of a hospital for commercial advertising".
The national roading authority is another offender. On the eve of the 2000 millennium celebrations, the old Transit New Zealand was party to a proposal to hang giant illuminated signs, one 120m long, off the side of the Auckland Harbour Bridge. Fortunately, no sponsors appeared to fund the exercise.
But it did trigger the road builders into seeking other places they could hang signs off to make a bit of pocket money. Soon after, the motorway viaducts at Victoria Park and Khyber Pass Rd were adorned with ugly billboards. As usual, Auckland City Council was a pushover, despite a bylaw talking of "a need to minimise the use of permanent signs in public places on or near roads to safeguard motorists from distraction".
In a crazy world where sport and culture and assorted social charities survive on hand-outs from the gambling and booze industries, it can be hard sometimes to draw the line when it comes to ways of scrounging an extra dollar or two for good works. To me, festooning unrelated advertising on or around public buildings crosses such a line.
In 1992, Auckland Hospital manager Rod Perkins assured me he would be careful that any sponsorship plans did "not cut across the normal decorum or dignity of providing a hospital service". We're getting a similar mantra from Middlemore Hospital spin doctors, who say they'll only consider advertising that "clinicians are comfortable with".
Auckland University professor of population nutrition Boyd Swinburn runs with this theme, wanting only billboards that promote healthy lifestyles, and calling for a ban on alcohol, fast foods and sugary drinks and "products that create the diseases they are trying to deal with".
To me, fussing about what appears on the billboards misses the point. To borrow from Mr Perkins, it is the erecting of the signage itself that lacks decorum and dignity. The content is an irrelevancy.