Nicky Pellegrino likes the Bronte-esque girl in this ghostly tale of young romance.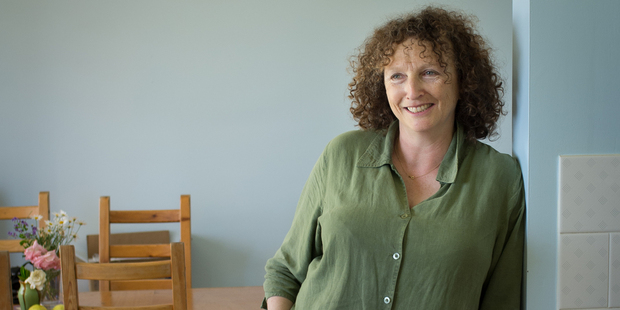 It seems 2014 is shaping up to be the year of the quirky novel, and I'm not sure they come much quirkier than The Word Ghost by Christine Paice (Allen & Unwin). A tale about the trials of adolescence and the ups and downs of being haunted, I'd say it was aimed at young adults except I suspect a lot of them would roll their eyes at the eccentricities of the story's narrator, Rebecca Budde.
It is summer 1973 and Rebecca is nearly 16, an English vicar's daughter who is in the throes of her first serious crush. Dave, Dave, Dave; she can barely think of anyone else. A bookish girl, obsessed with the writing of the Bronte sisters, in particular Jane Eyre, Rebecca is busy growing up, being moody and bickering with her sisters.
To her joy, she gets together with Dave but just when things are turning hot and heavy, Rebecca's father accepts a transfer to another parish, a small Buckinghamshire village called Brightley. It's a sleepy rural place, no streetlights or traffic, not quite Bronte country but sort of, and there isn't much there to interest a 16-year-old girl who's recently experienced a sexual awakening.
Rebecca starts having weird dreams. There's a tapping at her window and a figure kneeling beside her bed, bathed in a curious silver light.
This figure turns out to be a sad, poetry writing ghost called Algernon Keats (second cousin to the great poet himself) who is living in her wardrobe and dresses like a character straight out of a Bronte novel.
Algernon is followed around by the wild-haired ghost of his sister, Augusta, once disappointed in love and now whispering threateningly to Rebecca and trying to get into her room.
Are these phantoms simply figments of Rebecca's imagination; conjured up from some sort of adolescent hysteria?
You might think so, but then how to explain respectable English countrywoman Flora Shillingham, who hangs out in the local churchyard with the ghost of the boy she loved and whose donkey paddock is the scene of mysterious mists and mass hauntings? New South Wales-based author Paice is a poet and a children's book author. The Word Ghost marries the two disciplines. It's laced throughout with poetry, but narrated in Rebecca's exuberant voice, and this makes for an offbeat crossover novel.
It's bonkers really, a mash up of literary references, paranormal goings on, romance and teen angst.
You are trapped inside Rebecca's head the whole way through and she is as selfish, hormonal and all-over-the-place as any teenaged girl, which has the potential to get a bit tiring, should you decide you don't much like her.
Fortunately, I did like her and I loved this original and unusual take on the classic coming-of-age story.
Paice grew up in the UK in the 1970s and evokes the period -- when the royal wedding we were all excited about was Princess Anne and Captain Mark Phillips -- and English country life with wit and an affectionate nostalgia.
A fun read, more amusing than it is eerie.