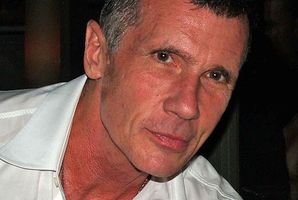 Michael Cunningham is a writer who mostly polarises readers. Those who love him really love him, for his articulation of the most subtle of human feeling and thought in exquisite language, while others find him laboured and pretentious.
He is perhaps most famous for his third novel, The Hours, which won the Pulitzer Prize in 1990 and was made into a film starring Meryl Streep and Nicole Kidman.
The Snow Queen, his most recent offering, bears strong resemblances to his earlier work with its focus on relationships, gay and straight, and in its New York setting.
We are with orphaned brothers Barrett and Tyler Meek through the years 2004-08. Tyler is a straight, struggling songwriter with a liking for nose candy and Barrett is gay, unlucky in love and works in a second-hand shop.
They have lived together for years, along with Beth, Tyler's wife. Barrett thinks of her chastely but devotedly also as his wife.
The little family deal with illness, bereavement, secret drug addiction, secret sex, poverty and success.
Through Tyler, Cunningham gives us long passages of despair at American foreign policy at the time, especially through the ugly death throes of the Bush administration and the very real, terrifying prospect of Palin winning.
These streams of consciousness verge on the authorial and lecturing and slacken the narrative. Tyler and Beth have conversations that read like a Google search for what was going on in the wider world. Over a page set on New Year's Eve 2006 they cover CIA prisons in Poland, mammoth DNA in England, Fiji overturning its sodomy laws and Princess Nori marrying a commoner.
Barrett's meditations are more on love and sex and how intertwined they are for all of us.
He imagines his straight brother having sex with young friend Foster, but paternally, "a fabulously perverse father, no taboos here". He meditates on why it is that gay men lack the "capacity for devotion". Barrett's mind is wide open from the vivid opening scene of the novel when he sees a celestial light in the night sky above Central Park. He develops through the years afterwards a love for sitting in the back pew of a church, not participating in mass or prayer, just sitting there and soaking up the atmosphere.
The small cast are all articulate and thoughtful, examining their lives and thoughts and feelings to such a degree that the reader can be forgiven for longing for the appearance of a less self-aware character. Fifty-six-year-old Liz possibly takes herself the least seriously, being tough and kind and a little weary. Young men persist in being attracted to her as a motherly lover. There is, I hate to say it, a hint of misogyny in Tyler's marvelling at her small, unsaggy breast.
The episodic, snapshot structure of the novel allows Cunningham to cover many big changes in his characters' lives.
There are the expected memorable turns of phrase and moral dilemma but in the end The Snow Queen could be well named. There is an icy, overwrought quality to it that puts the reader at a remove.
The Snow Queen by Michael Cunningham (HarperCollins $32.99)