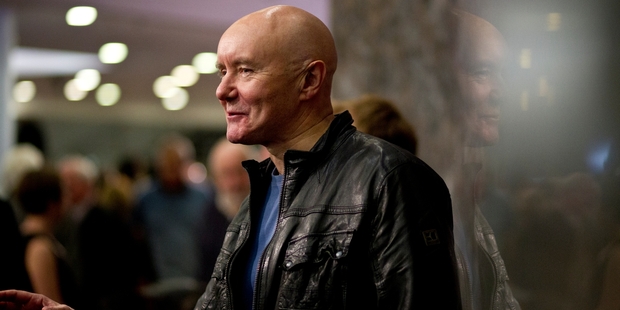 If writers are rock stars, "this man beside me is Johnny Rotten", said Noelle McCarthy by way of sassy introduction of Irvine Welsh last night at the Auckland Writers Festival.
At the festival gala the night before, Welsh had paced up and down the stage in black, looking like a towering, shaven-headed heavy from a Guy Ritchie film, but this time he looked relaxed, sitting back in his chair in jeans, T-shirt and blue jacket. He was pleased to accept a can of Irn-Bru from a thoughtful fan who carried it up on stage at question time.
His new novel, The Sex Life of Siamese Twins (a title as misleading as Trainspotting, apparently) is about the relationship between two women who, Welsh said, represent the dichotomy between sports and art. "I've always loved them both," he said, talking of boxing and football on the one hand, and "hanging out with nerdy, poncey, arty types" on the other.
While Twins is set in Miami, he is comfortable placing it in a Scottish tradition of novels of duality harking back to Robert Louis Stevenson's Dr Jekyll and Mr Hyde and beyond.
A related duality was also discussed, the old one of mind and body. "I hate these novels where everybody's always in their head," Welsh said, explaining why he shows his characters vomiting and excreting. "We walk around in these strange bodies that malfunction all the time" and sex drives "can make a fool of the most cerebral person".
His 86-year-old mother approved of the book, with certain reservations. "She said, 'It's well written, son, but there's too much lesbian sex in it'." His research included a visit to a lesbian nightclub accompanied by gay women friends.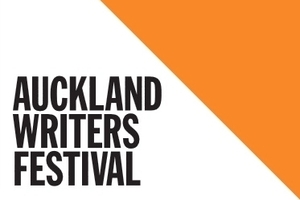 "It was the bizarrest experience I've had," says Welsh, whose conceptions of lesbian relationships "as cuddling in front of the television eating cakes" were overthrown by the sexual assertiveness he saw at the club.
Yet he also claimed he doesn't pay too much attention to the gender of his characters when he's creating them. The legacy of Trainspotting was also a topic. "Every nutter in Edinburgh thinks they're Begbie," sighed Welsh.
A session with a very different Scotsman, Alexander McCall Smith, followed Welsh in the ASB Theatre at the Aotea Centre, chaired by Jim Mora.