Fledgling Auckland writer Ben Atkins talks to Craig Sisterson about the crime novel he has been working on since he was 15.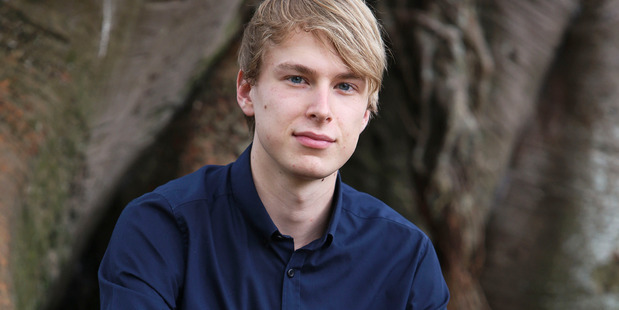 Bizarrely extreme. These are the words that spring to 20-year-old novelist Ben Atkins' mind when he ponders the Prohibition era compared to his own experience of contemporary society. Yet in some ways, he says, the periods are quite similar. "The parallels between the economic crises of 1929 and 2008 and the political radicalism they fostered are very interesting."
As the University of Auckland politics, film and media student worked on what would become Drowning City, a tale he began penning as a 15-year-old, Atkins' growing interest in such broader political and philosophical questions came into play.
"I thought it would be nice to frame a story about organised crime in that context," he explains. "The Prohibition was a time of phenomenal social and political hypocrisy ... It's fascinating to consider the ethicality of prohibition, of criminal law, of economics, politics, social norms, democracy, fascism and communism, all at once. The 1930s is perfect for an exploration of those issues through fiction - through the perspectives of a range of individuals."
Drowning City follows enigmatic bootlegger Fontana on a hazardous one-night search for the culprits behind the hijacking of part of a valuable shipment - a seemingly small crime that could create huge problems for his operation. Atkins peppers his debut with nods to mid-century noir: intriguing femmes fatales, hulking goons, a taciturn yet philosophical hero, mean streets, and plenty of zany characters. Yet Drowning City is no pastiche. There's maturity and freshness to Atkins' storytelling. Intriguing questions are raised as the plot dances along. An evocative atmosphere combines with a distinct authorial
voice to raise the novel to something quite impressive.

Atkins says it was a desire to learn about something new that drew him to politics.
"I knew history - I've been a history geek since my Ancient Egypt stint in Year 3 - but you learn so little about norms or ideology at school," he says. "We carry so many assumptions deep within us, about society, about relationships, about 'human nature'.
"These assumptions play an enormous part in how we behave - yet it's so difficult to question them. I don't want to be comfortable in my beliefs. I want to be unsettled. I want to know what people are actually doing in the world right now, and why. That's what politics is: the interaction of people, and the power relations involved. It's that simple, that fundamental."
Before such interests became entwined in Drowning City as Atkins "wrote and rewrote" it over the years, his first crack at a novel was initially sparked by his fascination with the era. He'd enjoyed so many films and books from the 1930s to the 50s, he wondered, "What would it have felt like to be one of those guys?
"It's always interesting to speculate how you might have experienced a particular period or place, but ... it's a bit of a waste of time. Yet if you funnel that curiosity into a piece of fiction, suddenly you're writing through the eyes of a character for whom your impossible life is the everyday... it started with curiosity and the need to explore the past in a way I'd never done before."
The rewriting phase, over several years, also allowed Atkins a chance to change the novel in other ways, as he evolved himself. What began as a complex 1940s-style "hardboiled yarn where the readers understand about three-quarters of what's going on in the mystery and just ride with it", changed in the editing process to something more "intelligible", he says. "All the while the book was becoming more informed by what I've learned about politics since starting university."
Atkins says he also found his authorial voice during the long process, as he experimented. "When I was much younger, riding the high of third form English, I wrote very differently. Like a lot of would-be writers, I was obsessed with description. When I learned that stacking adjectives on top of each other like pancakes wasn't always the best way to go, something clicked."
At the same time, the young writer was broadening his own reading palette. "I'd contrast Hemingway with Nabokov and see what happened in my brain. When you're immersed in a good book, it's easy to get sucked into that author's style and consider it a benchmark to judge yourself against. I think that's bollocks. Novels show a multiplicity of subjectivities, each one as 'valid' as the next."
The long time span on which he worked on Drowning City allowed Atkins to "grow up alongside" his novel. "I was having some big realisations about life, and maybe that was reflected in the writing. As my personality was getting bent into shape, so was my writing voice."
The long process of writing and rewriting also taught him valuable lessons.
"I learned that commitment is everything," he says. "That sounds like a line from an inspirational speaker's first gig, but it's true. Commitment to a project isn't easy, or glamorous.
"There's no film montage. You have to accept the fact that finishing it is one of the most important things in your life."
Drowning City (Random House $37.99) is out now.