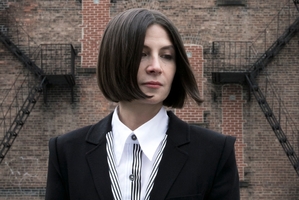 US author Donna Tartt is rarely spoken of without her debut novel, the cult best-seller The Secret History being mentioned in the same breath.
It was published more than 20 years ago but is one of those books readers have held on to in their memories, never quite forgetting how brilliant it was even when the finer details of the plot had faded from their minds.
Tartt has published sparingly since, just a novel a decade. The latest, The Goldfinch (Little Brown), is ambitious, lengthy - not quite The Luminaries but nearly - and with an opening chapter that sets it up to be easily as genius as The Secret History.
New York teenager Theo Decker has been caught smoking on school property so he and his mother are called in for a conference.
On the way, they are caught in a downpour and seek shelter in The Metropolitan Museum of Art where they pass time looking at an exhibition of Dutch masterpieces, in particular a favourite painting, The Goldfinch by Carel Fabritius.
While in the gallery, there is a shocking incident and his mother is killed.
Theo blames himself - if not for him they'd never have been there. But the legacy of this traumatic loss is far more than grief and guilt.
By chance, the Fabritius painting ends up in Theo's possession and becomes, in part, a talisman but also a source of danger as he progresses through this quasi-picaresque adventure.
Theo's life after his mother's death is one of extremes. It takes him from the Park Ave home of a high-society family to the suburbs of Las Vegas, where he lives with his feckless gambler father and befriends Boris, a Russian kid whose life is even more transient and messed up than his own.
It takes him to a curious Dickensian antique shop belonging to the charming Hobie. And to a girl he will fall hopelessly in love with.
And finally it takes him to an encounter with the criminal underworld.
The Goldfinch is, at least in part, a dazzling novel, a cross-section of modern American life, meticulously researched and constructed. But during the Las Vegas chapters of the story I thought it lost a little of its lustre.
Both Theo's father and Boris verge on being stereotypes and the writing begins to feel self-indulgent.
Further on, when Theo is feverish and endangered, it takes on a stream-of-consciousness quality that, while brilliantly executed, isn't especially engaging. And the very end, when Theo addresses the reader directly, I found pretentious.
The Goldfinch is unlikely to spark the same obsessive love readers had for The Secret History simply because it's not as taut or focused. Still there is no denying the scope of Tartt's imagination, her fierce intelligence and the vividness of her descriptions.
This novel is far richer and deeper than it is flawed, its characters are compelling, its plot dramatic, its writing powerful.
So, no, it's not The Secret History; but then nothing ever will be.