Sophie Roberts is a director and actor. She is directing Silo's last production for the year, Midsummer - A Play with Songs starring Aidee Walker and Dan Musgrove. October 24 to November 23 at Q Theatre's Loft. See www.silotheatre.co.nz for more information.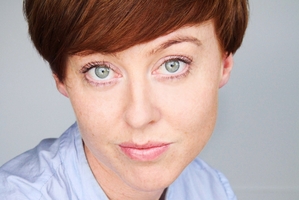 The book I love most is ... The Little Prince by Antoine de Saint-Exupery. My dad gave it to me when I was little and it's always been my favourite. I read it whenever I'm sick or feeling emotionally fragile; it's like my literary comfort food.
The book I'm reading right now is ... I tend not to read much when I'm directing as the play takes up most of my brain space so I'm currently rereading a book on the life of Isabelle Eberhardt, who I reckon was one of the greatest adventurers of all time. Born a Swiss aristocrat, ran away with an Algerian soldier, converted to Islam, lived in the north African desert for a while disguised as a man. Quite a gal.
The book I'd like to read next is ... The Luminaries by Eleanor Catton.
The book that changed me is ... When I was about 18, I got a collection of Tennessee Williams' plays out of the Devonport Library and I guess that had a massive effect on me.
I didn't really know what I wanted to do with my life but reading it made me think how wonderful it would be to tell stories like that for a living.
The book I wish I'd never read is ... None. My rule is if I'm not into it after 20 pages I jump ship.
Life is way too short to persevere with a terrible book.