Kiwi's book gives Di and Dodi their fairy tale ending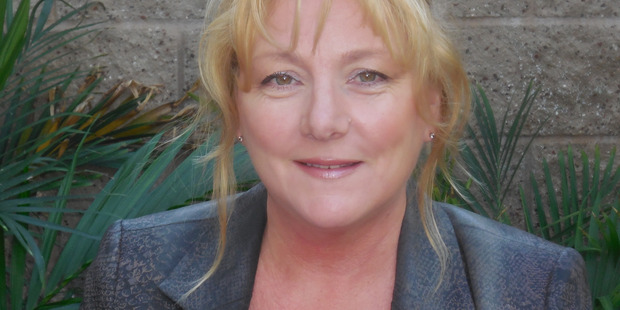 In all good bedtime tales, the deal is that the beautiful princess ends up with a handsome hero and they live happily ever after - right?
So reality can be a bitter nightcap.
The tale of our favourite real-life Princess, the adored Diana, is instead full of villains, heartbreak, dark twists and ends in tragedy. Maybe that's why, 16 years on, her story won't rest. The audience wants a Hollywood ending.
Well, that's the thinking anyway behind a fantasy novel written by first-time New Zealand author Frances Collins.
Although the feature film Diana, which, of course, ends badly, has not been well received, Collins reckons she has penned a Diana story the public want to hear.
In her book, Diana and Dodi - The Fairytale, Diana and Dodi Fayed avoid the Paris crash that claimed their lives in 1997, stay together and have the baby daughter Collins believes Diana always wanted.
They live happily every after. Phew. now we can all get some sleep.
Collins, who was originally from the UK and is the same age as Diana, was one of the masses of fans distraught at her death.
The tipping point was the Diana movie. Collins could take no more Diana misery. She had to give her heroine "the peace, love and happiness that she always deserved".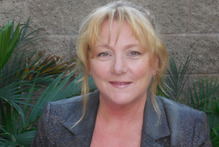 Collins is a pocket rocket - a bubbly, dynamic 51-year-old IT recruitment consultant, former aerobics instructor and business owner.
She moved from Auckland to California with her aircraft engineer husband and two kids to pursue her teenage son's golf career.
While continuing her recruitment work, developing an interactive website for children and putting down roots in her new home, she also found time to whip up her first novel which, she says, came pretty easily to her.
She's a gushy romantic who frequently uses words such as "sweetie" "darling" and "mwah" - and stills adores her "gorgeous" husband, Dave, after 17 years of marriage.
Collins says her novel, which one reader likened to a Barbara Cartland romance, is based on fact up until the Paris crash. The rest is fiction, drawing on rumours and speculation that have been around for a while.

In the film Diana, the writers' choice of romantic hero for Diana has proved controversial among fans such as Collins, especially as the film suggests Dodi was not Diana's real love, but the rebound guy.
Based on Kate Snell's 2001 book, Diana: Her Last Love, the film focuses on Diana's two-year romance with Pakistan-born cardiologist Dr Hasnat Khan.
Diana reportedly told friends she wanted to marry Khan and their relationship ended only weeks before her death.
Snell's book suggests Diana was dating Dodi Fayed to make Khan jealous.
Collins doubts that theory. She chose Dodi for Diana's happy-ever-after partner because their relationship was more high profile and the public already accepted that it was serious.
The Khan romance was more discreet, says Collins. "I think it would have been a completely different story, trying to write a happy ending for Diana, with someone the public knew very little about."
Collins believes Diana's sons, Princes William and Harry, would also appreciate her tale.

In June, she wrote a "courtesy" letter to Princes William and Harry to let them know about her novel and suggested "they may find some peace in the story".
She received a reply from St James's Palace saying the Princes "greatly appreciated" her reasons for writing as she did and thanking her for bringing it to their attention.
Collins believes the letter is something of a coup, given that the Princes have made no public comment about the Diana film.
"I believe they were happy I had penned a happy ending for their mother," she says.
She also posted on Prince William's "official fan page" on Facebook that she had been "thrilled" to receive the reply. Not long afterwards, she says, Prince William "liked" her post.
St James's Palace cannot confirm whether or not the Princes have seen the book. However, their assistant press secretary, Nick Loughran, says they never give approval or otherwise to publications. "We never provide any sanction either way to the numerous publications that are written about the royal family all around the world," he says.
The letter to Collins was simply thanking her for making the royal household aware of it, he explains.

Either way, would the Princes be thrilled with a story that has their mother having a half-sister to them by Dodi?
"I honestly do not think a baby to Dodi would have bothered the Princes," Collins says.
"They had known him since they were very little and, from what I know and have researched, they had a deep respect for him.
"In reality, their mother was divorced and, at only 36 years old, I suspect it would have been expected Diana would have found love again if she hadn't died."
While that story may sit easily with Collins, the romance with Dodi was highly controversial.
There were reports that the mother of a future King of England and head of the Church of England was threatening to move overseas with her Muslim boyfriend and take the Princes with her.
It was enough to fuel speculation that the pair were killed by the SAS to protect the Establishment from the fallout.
Collins hasn't gone there, although her book avoids Diana and Dodi marrying "for religious reasons". Perhaps the difficulty in writing anything fictional about such an iconic personality is that the story and characters must pass a credibility test.
Collins' story is pure fairy tale, but that's what some early readers are struggling with, according to feedback on the Amazon site where it is available as an e-book.
However, the former IT recruiter believes she has found her calling and is considering a sequel - this time telling the story of Diana's fictional daughter.