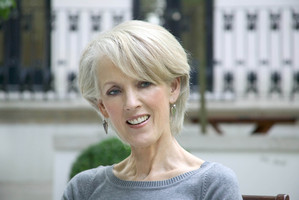 The Austen Project aligns six best-selling, contemporary authors with Jane Austen's six complete novels (Sense And Sensibility, Northanger Abbey, Pride And Prejudice, Emma, Persuasion and Mansfield Park) with the proviso that the authors re-imagine the original with their own fresh take.
Next year we will see the results of Val McDermid's reworking of Northanger Abbey and Curtis Sittenfeld's version of Pride And Prejudice. Joanna Trollope has launched the project with her contemporary translation of Sense And Sensibility. On the project's website, she states: "This is a project which requires consummate respect above all else; not an emulation, but a tribute."
Noteworthy aims. I have read Austen at various points in my life and, each time, I found a different appreciation. Trollope's book sent me back to re-read the original (which I realised might not do her any favours).
Austen's Sense and Sensibility navigates the qualities embedded in the title.
It is a book of love and marriage, but it is also concerned with class and money (or the lack of it).
Feeding into these major themes are the leapfrogging occasions of illness, deceit and secrets. It explores the power (and lack) of beauty, intelligence and education. Above all, it is about relationships, whether between mother and daughter, siblings, friends, thwarted lovers, illicit lovers, destined lovers.
If you don't read Trollope's version immediately after the original you are less likely to experience the shortfalls I suffered. You might be in for a jolly good beach read. You won't mourn the loss of the more restrained pen of Austen.
Trollope seems to want to fill in the gaps and that doesn't necessarily make for a better read. We get more back stories and more revelations about minor characters (which might be perfectly satisfying for some).
And she can't keep a secret. We get to find out a crucial fact about Colonel Brandon at the beginning, one that Austen had saved until near the end. This cancels the pleasure in the reader's shifting opinion of the character. It is like Austen sees characters as prisms, and as you read, the prism keeps moving, and you keep seeing the character in new and surprising lights.
There was also less subtlety and that impoverished the novel - it was as though Trollope had to make sure we got everything immediately (for example, the way she represents what happened between Marianne Dashwood and John Willoughby).
What Trollope does show us with her flashes of wit and eye for contemporary detail is the way Austen's themes resonate with sting and vitality in a contemporary setting. This is still a novel of love and marriage with all the age-old behaviours that undercut and support relations.
I wasn't dazzled, but I was entertained. I am looking forward to the next novels in the project.
Sense and Sensibility by Joanna Trollope (HarperCollins $42.99)