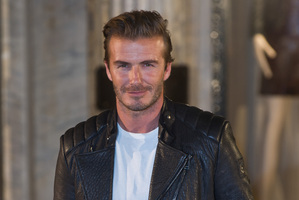 Sports star David Beckham is using brand new technology to bring him closer to fans as he releases his new book.
The soccer hero has joined forces with Facebook to give his devotees the chance to receive his digital signature from around the globe.
Beckham has invited fans from major cities including London, New York, Sao Paulo in Brazil, and Hyderabad in India to register in a bid to be involved in the event, which will be broadcast live via the star's own page on the social networking site at the end of the month.
The eponymous tome will look back at the Brit's glittering career on the pitch following his retirement from soccer earlier this year.
- WENN