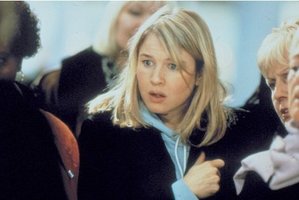 When Helen Fielding's Bridget Jones's Diary was released in 1997 there were two camps - Team Mark Darcy and Team Daniel Cleaver - but the majority of fans fell for the brooding barrister.
Mr Darcy's allure was enhanced in the subsequent movie and squeal, Edge of Reason, with the casting of Pride and Prejudice's Mr Darcy, Colin Firth. Oh how we laughed, hunky TV Mr Darcy playing Bridget's Mr Darcy.
If you're a fan of the popular chick flicks thus far you'd know that Bridget and Mark ended up living happily ever after.
Well, not so happily, it seems.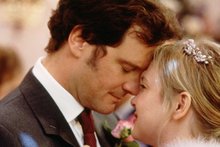 In Fielding's latest offering Bridget Jones: Mad about the Boy, the ditzy journalist, now 51, becomes (spoiler alert) a widow when her human rights lawyer husband is killed by a land mine after securing the release of two hostages from Sudan.
Left with two young children, Billy now 7 and lisping, potential serial killer Mabel, aged five, we catch up with Bridget in the middle of a fling with a 29-year-old toyboy, Roxster.
The late Mr Darcy, being the solid figure that we knew and loved, has left Bridget financially secure with a large London house, a nanny and no need to work - though she's trying to finish a screenplay.
In true Bridget form, she's always late for the school drop off and pick up, still can't cook and leaves the discipline and organising of her children to the nanny.
The usual suspects are there - singletons Tom, Jude and, of course, Daniel Cleaver. Now in his mid-50s, the handsome man is still a womaniser and surprisingly, Godfather to Bridget's children.
Come on! Really? Daniel slept with Mr Darcy's first wife, broke Bridget's heart twice and I still laugh at the fight screens between our two male leads in the movie adaptations.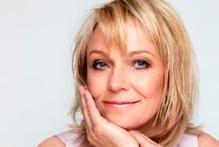 Fielding has also kept Bridget's diary entries, though they have been modernised to cover mucked up emails and a failed attempt at Twitter. "Weight 132lbs, Twitter followers 650, Twitter followers lost, 250".
Fielding's abbreviated diary style of writing is still annoying, very annoying, and only when she moves into describing scenes is there any depth to the storyline.
Except where the depth glides over Mr Darcy's death and the aftermath, all covered in just four pages of a 380 page book. Four pages. Our Mr Darcy deserved more than that.
Sure Fielding didn't want Bridget to turn in to a "Smug Married," but if she wanted to throw a spanner in the works, why not focus on something more fitting and engaging, say infertility and late parenthood?
The fact that Bridget was 46 when she had Mabel - a fertility feat in itself - is brushed over by Fielding in a line from Bridget's self-absorbed widowed mum who is ensconced in a flash retirement community.
Even after the death of her husband, Bridget is still the same-old bumbling blonde Bridge, who I want to slap with a wet fish.
Tragic events in your life change you forever and can make you into person you never thought you'd have the strength to be.
Not so for Bridget Jones.
Fielding also had plenty of comedic scoop with widow Bridget facing life as mum with kids at a posh London school: competitive supermodel mums, keeping up with exhausting extracurricular activities, force feeding the kids Gwyneth Paltrow-style meals and even trying to stave off menopause.
Instead, any reader could predict the ending to Mad about the Boy early on. And as for that ending? Fielding sucked Bridget of any character and instead the most important time in her heroine's life is touched on in just nine lines.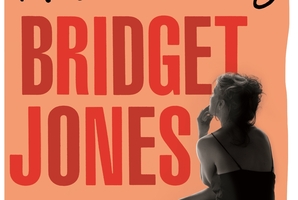 Have you read the book? See what people are saying online (#BridgetJones) and share your thoughts in the comment section below.
* Bridget Jones, Mad about The Boy, published by Random House, is available now. RRP $36.99.