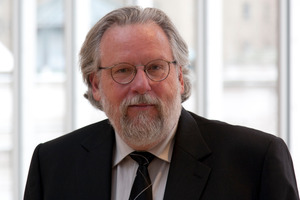 The book I love most is ... Roald Dahl's Matilda, the story of a genius 5-year-old girl who overcomes all odds. I love most of Dahl's books for children, especially those illustrated by the divine Quentin Blake.
The book I'm reading right now is ... The new John le Carre novel, A Delicate Truth. Some critics said he lost his subject when the Cold War ended, but this tale of international jihad and governmental dishonesty proves them wrong.
The book I'd like to read next is ... Chimamanda Ngozi Adichie's Americanah. I'm a great admirer of this young writer and her new novel of expatriot Nigerians living in America is sure to be a treat. Both of her early novels are must-reads.
My favourite bookshop is ... Poppies in Havelock North. This small, friendly and intelligently stocked bookshop is a great treat.
The book that changed me is ... J.D. Salinger's The Catcher in the Rye.
I read this when I was a teenager, and was a relentless and insufferable opponent of adult phonies for many years, before, presumably, turning into one.
The book I wish I'd never read is ... Thomas Harris' The Silence of the Lambs, which introduces Hannibal Lecter, and stuffs one's mind with relentless images of utter horror. I'd be happier without them. Why do people like going to horror movies, and playing horrible video games? I can't bear them.
Rick Gekoski is a rare book dealer, writer and broadcaster whose latest book, Lost, Stolen or Shredded: Stories of Missing Works of Art and Literature is out now (Profile Books).