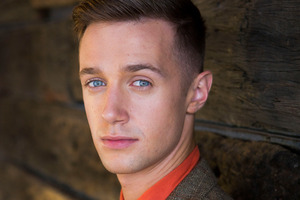 The book I love most is ... Given how often I return to it, I'd have to say Directing Actors by Judith Weston. She has all the answers.
The book I'm reading right now is ... The Social Animal by David Brooks. Normally I can't cope with fiction when I'm working on a play, but this seems like a reasonable compromise. It's a non-fiction text about human behaviour and decision-making, but he uses fictional characters to make his case.
The book I'd like to read next is ... One Hundred Years of Solitude by Gabriel Garcia Marquez. I worked on a show in Wellington last year called Tom Keeper Passes, with Eli Kent, Aaron Cortesi and Long Cloud Youth Theatre, and this novel provided a lot of inspiration for Eli.
The book that changed me is ... For better or worse, all the Bret Easton Ellis I read in high school. Everything I wrote for a few years afterwards turned out short, spiky and cold.
The book I wish I'd never read is ... I kind of regret reading Outliers by Malcolm Gladwell, purely because now I'm very aware of the factors that may result in a disaster whenever I board a plane.
Go Girls star Leon Wadham appears in The Pitchfork Disney, June 20-29 at Auckland's Loft, Q Theatre.