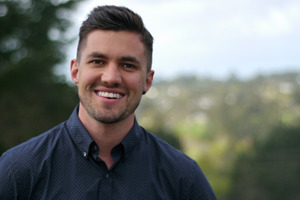 Clinton Randell presents TV2 careers show Just The Job.
The book I love most is ... Andre Agassi's autobiography, Open. Even if you're not a huge fan of tennis you will love this.
The book I'm reading now is ... Bear Grylls' Mud Sweat And Tears. I've heard great things. Besides, people always say the book is better than the movie so let's hope that theory also applies to TV shows.
The book I'd like to read next is ... Fathers Who Dare Win by Ian Grant. I'm 28 next year so the little ankle biters probably aren't too far off, to be honest.
My favourite bookshop is ... the one that has a big sale sign out front!
The book that changed me ... The Bible. So many great stories and encouraging messages about ways to enrich your life and the lives of others.
The book I wish I'd never read was ... Fifty Shades Of Grey by E.L. James ... Just kidding! But I wish I knew what all the fuss was about.