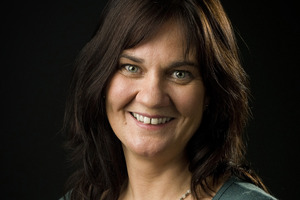 Charity Norman is the Napier-based author of Second Chances (A&U, $36.99).
The book I love most is ... Watership Down by Richard Adams, an English civil servant who knew a heck of a lot about rabbits.
The book I'm reading right now is ... A Short History of Tractors In Ukrainian, by Marina Lewycka. Fizzy, clever, readable stuff, with some disturbing truths gently thrown in.
The book I'd like to read next is ... Blood River by Tim Butcher, a journalist who made a crazily intrepid journey through the Congo.
The book that changed me is ... Many have had an impact, but perhaps especially Wuthering Heights by Emily Bronte.
The book I wish I'd never read is ... Once by Morris Gleitzman. I idly picked this children's novel up from my daughter's bedside. I didn't put it down - actually, I didn't even sit down - until I'd finished it. Everyone in the world should read this and its sequels.