Lionel Asbo by Martin Amis
Jonathan Cape $37.99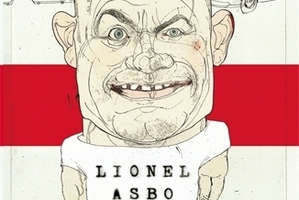 When Britain introduced Anti-Social Behaviour Orders it was always inevitable that they would quickly become seen as badges of honour by those who revel in being on the wrong side of the law. Amis' anti-hero, Lionel Pepperdine, merely pushes this to its logical conclusion by celebrating his status as the nation's youngest recipient (at 3) of such an order and legally changing his name to Asbo.
This standard device of pursuing satire by exaggeration has a drawback, however, in that the subjects may already be beyond satire and Amis' targets of celebrity vulgarity, public squalor, unfocused rage and establishment hypocrisy are in that zone. His glamour girl-poet-all-round-celebrity Threnody is fun but hardly more preposterous than her real life inspirations.
The subtitle is "State of England" but, courtesy of fictional and reality television, we are already wearily familiar with that dystopian slice of the country Amis used to call home.
There are clearly ambitions of a Dickensian nature at work here but this is no Hard Times.
The grim landscape of his London borough of Diston is bleak enough physically and spiritually but the social commentary is too well rehearsed to have the impact it should.
When Lionel, during one of his regular stays in prison, wins almost £100 million pounds in the National Lottery (inevitably with a stolen ticket) Amis launches him out of the Diston environment into the wider, but no less grotesque, world of money and status.
Lionel's adventures are watched by his gentle and intelligent nephew Desmond who, in the midst of chaos, attempts to live what might be called a normal life.
If this is all less successful than it might be as a "state of the nation" novel, Amis is too gifted a writer for it to be a waste of time. His prose is effortlessly readable. There is still entertainment in the pillorying of the crassness of modern life even if some of it reads, like the repetitive reproduction of estuary English, like grumpy old man snobbery.
Lionel is a huge creation of stupefying energy and malevolence, of such vigour that it is impossible to be disengaged from him, no matter how warped the values by which he lives.
In one characteristic episode he hammers the young Desmond for the sin of watching Crimewatch, a programme which disgusts him for "asking members of the public ... to fink on they own neighbours."
Lionel may be a symbol but Amis is too clever to make him one-dimensional. Although he is one of those characters who, as in real life, takes a perverse pride in his apparent stupidity, he is self-aware and has a grasp of the dysfunction that produced him. In contrast, Amis conjures up a moving portrayal of the onset of overwhelming parental affection in the relationships between Desmond and his partner and baby.
A growing threat to that sweet little nuclear family provides the narrative drive to the later stages of the book which develop the intensity and haunting menace of a good thriller. It's a worthwhile read but we are still waiting for something more substantial to justify being "the state of England".
John Gardner is an Auckland reviewer.